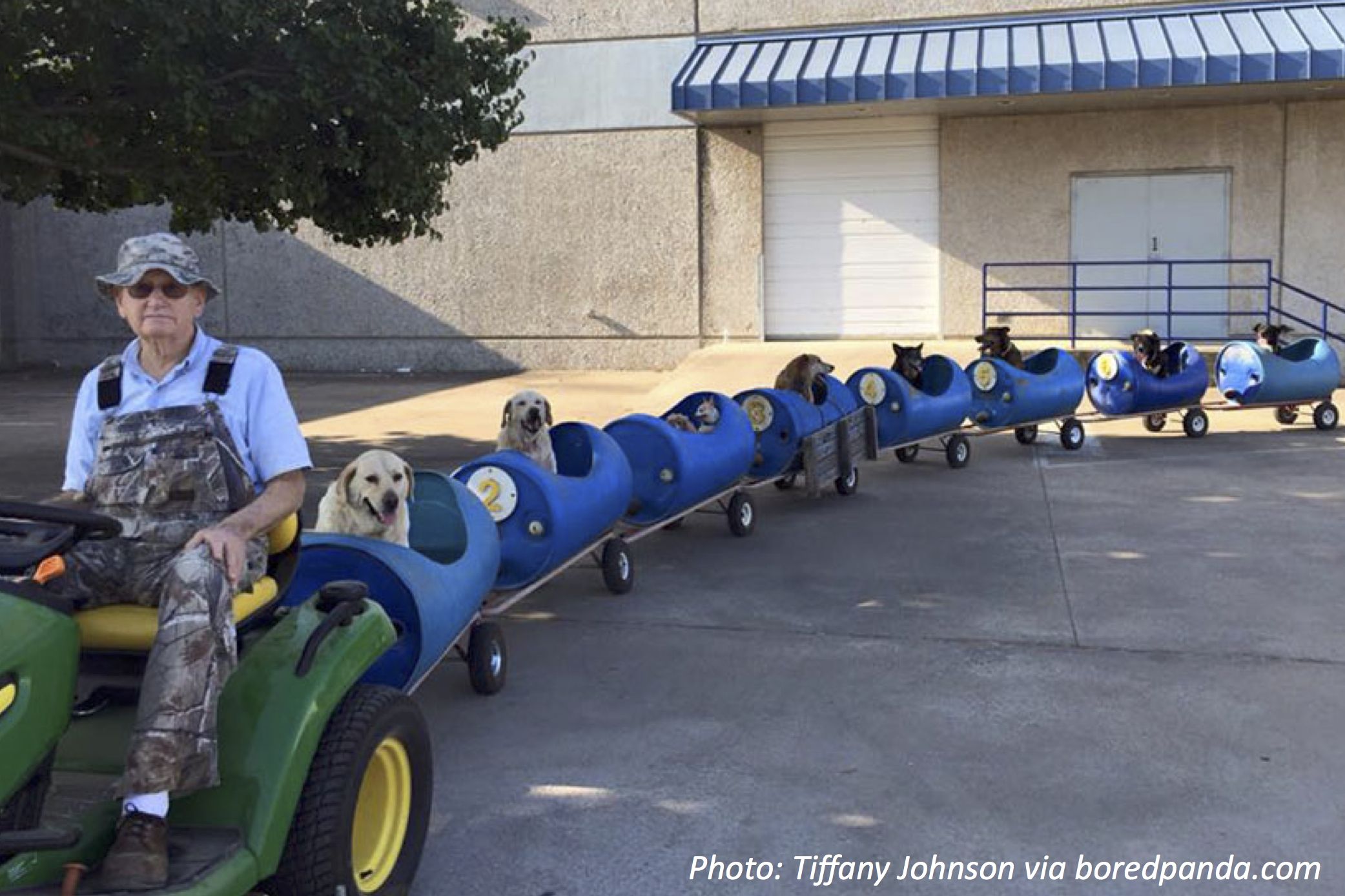 September 22nd, 2021
Lots of dogs love car rides, where they can stick their heads out the window and feel the breeze in their faces. But what about train rides? One man decided to make a special train for stray dogs near his home, and he gives them rides every week! Read on to do the math and see how this train has gone to the dogs!
July 13th, 2021
Balloons can be great to decorate and celebrate. But did you know they can also apparently be used for flight? Read on to see how one man's advertising stunt took flight – and soar high with the balloon math!