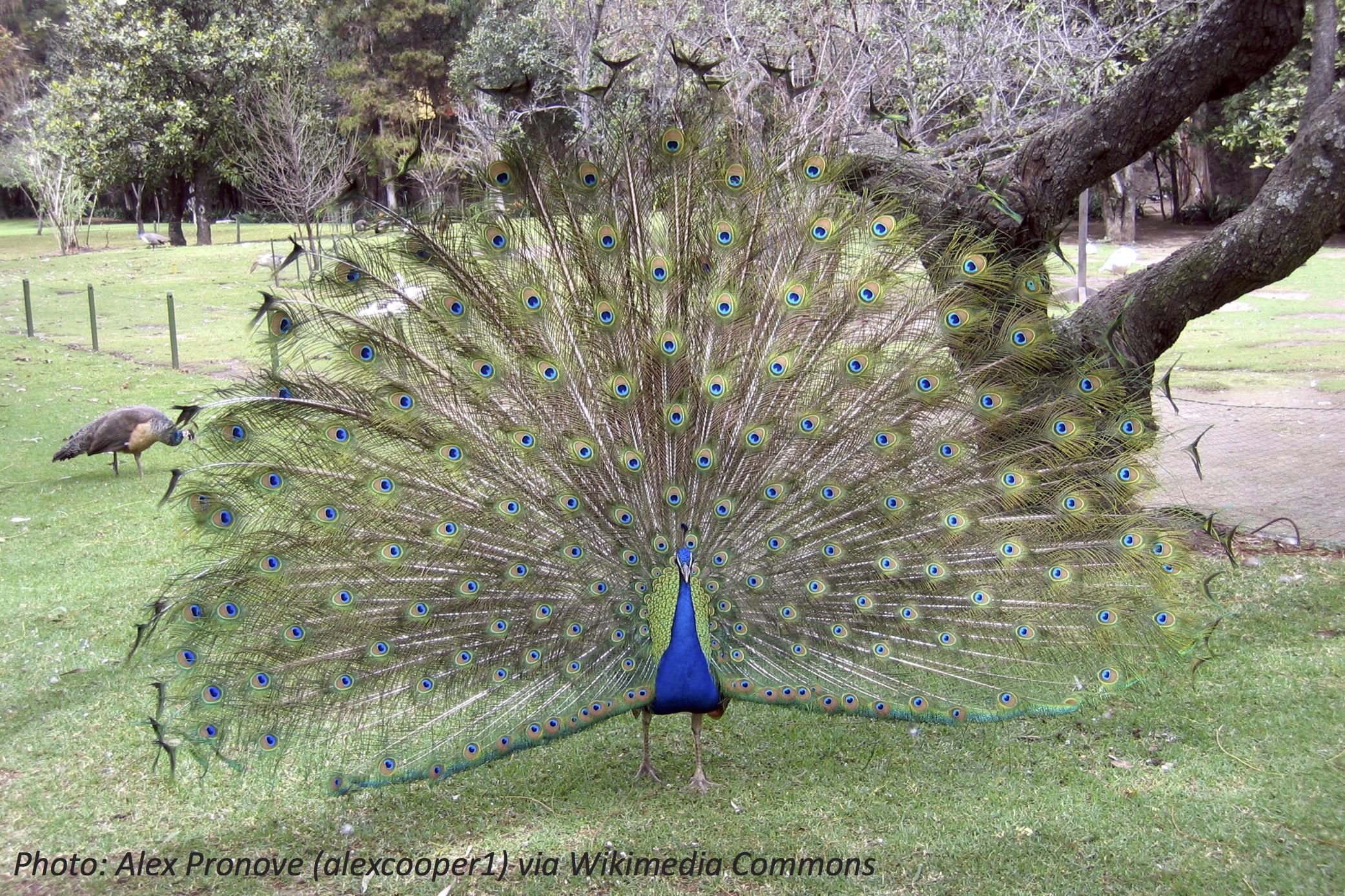 December 7th, 2021
Peacocks are those birds with the fancy, flashy feathers they fan out into a semi-circle to impress the female peahens – and us humans. So just how many of those feathers does it take to create this colorful arrangement? Read on to find out, and do the fancy-feather math!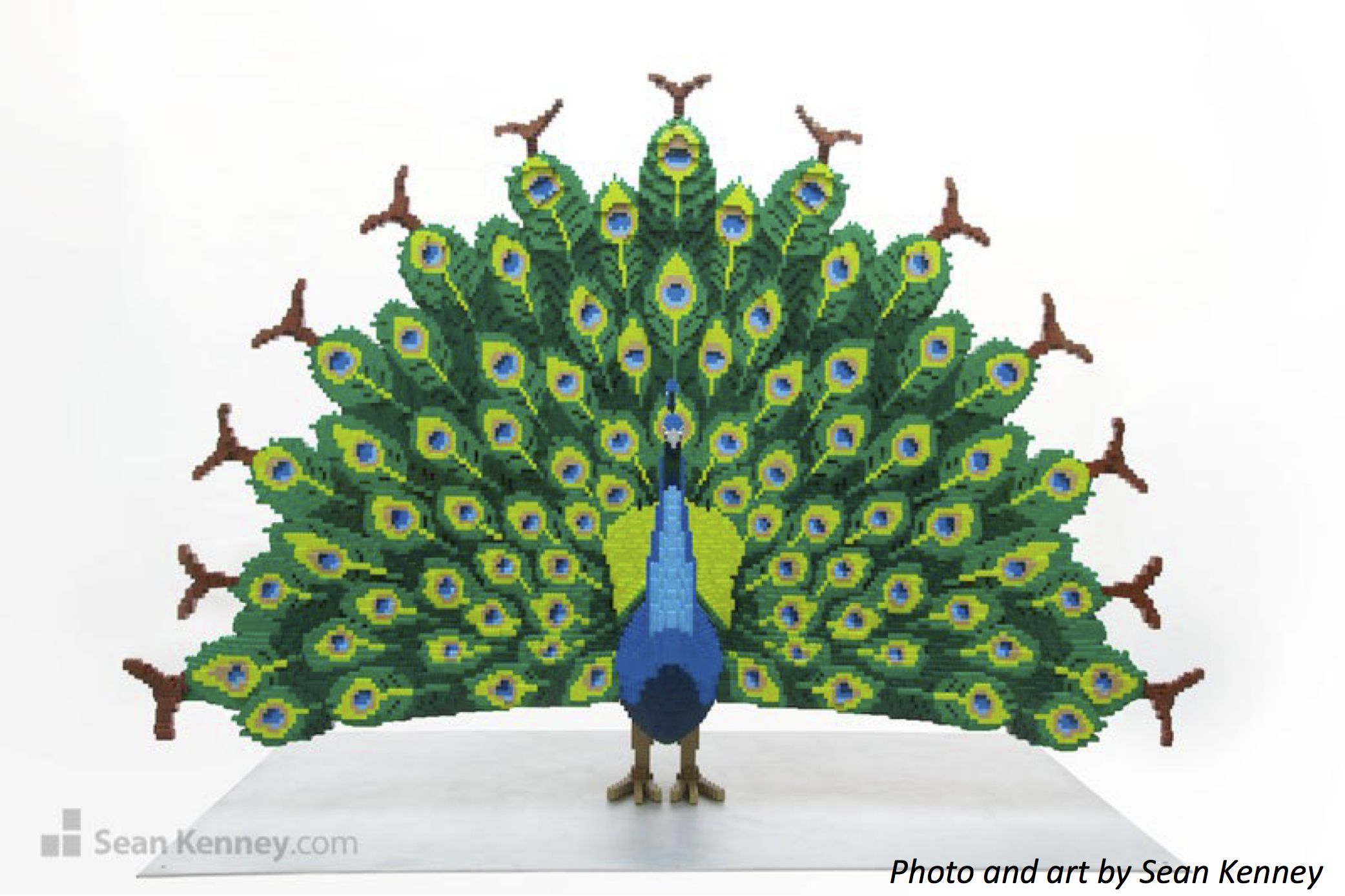 October 10th, 2021
If you've ever played with Legos, you know how fun it is to make creations with them. Well, Sean Kenney, an artist and "LEGO Certified Professional" has taken brick building to a new level – he creates life-like statues of animals using thousands of Legos! Read on to do the math on his brick collection – and see how real his wild creature creations look.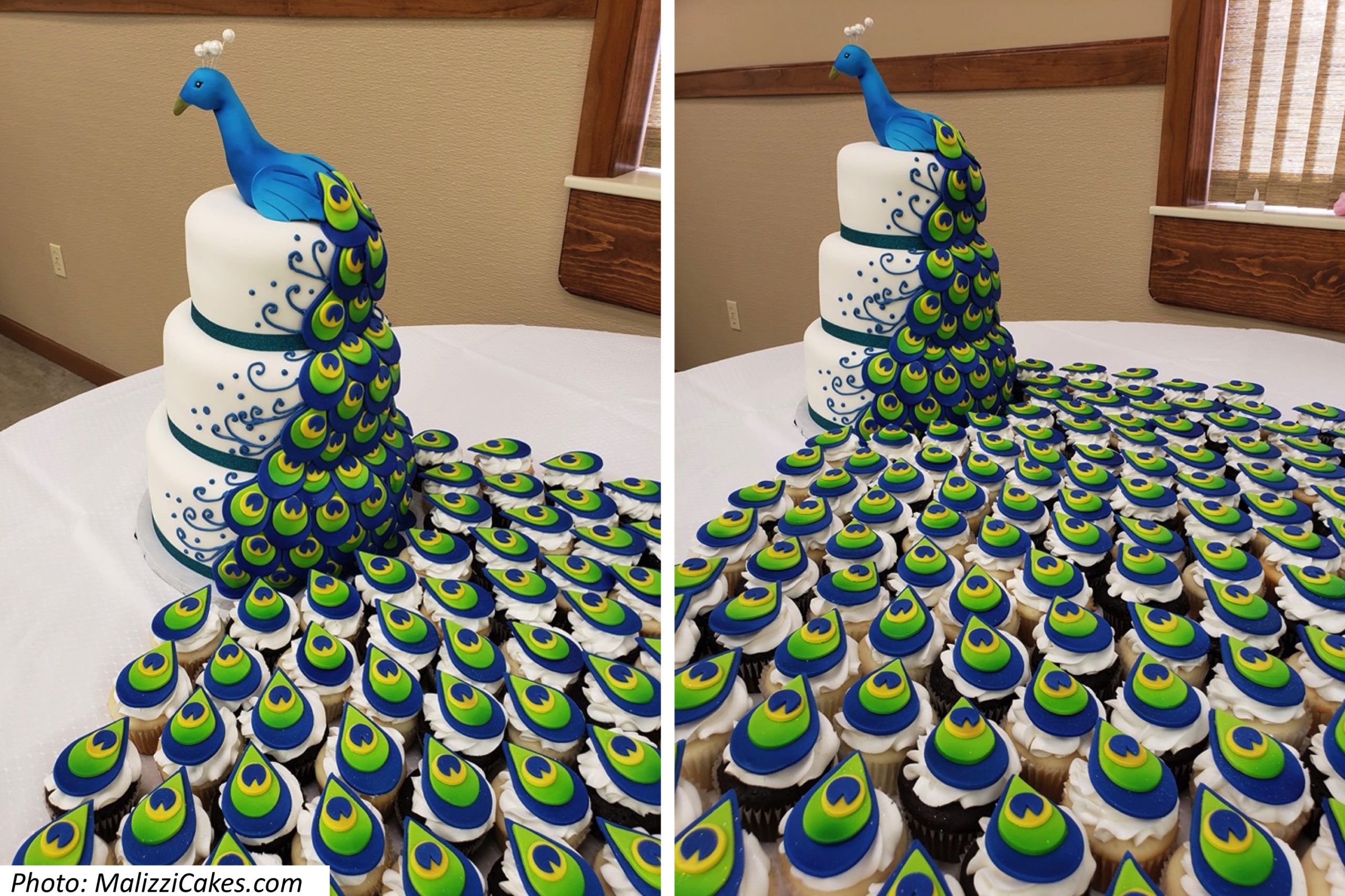 September 9th, 2021
We just love this flashy cake and cupcake combo! It was made by Malizzi Cakes for a big wedding party. Peacocks are famous for their feathers, so what better way to show them off than with a stream of cupcakes? The bakers told us the main cake can serve 75 people. That's not counting the 125 cupcakes, each with 4 pieces of frosting to make the feather "eye." All that baking and decorating took about 8 hours. But it was worth it, and we bet the cake was eaten in way less time!