When people think something is easy, they call it a "piece of cake." We're not sure making this car was easy, but it is a BIG piece of cake! This is the new fastest and longest-traveling edible vehicle on Earth. There are some non-cake parts in it: a metal frame like a bike, and rubber tires. But those parts weigh just 63 pounds, while the cake weighs 595 pounds. The car rolled 350 feet, hitting a top speed of 17 MPH. After the world record was set, they carved the car into cake slices so everyone could fuel up!
Wee ones: A car – even one made out of cake – has 4 wheels. Can you count to 4 out loud?
Little kids: The seat of this car is made out of Rice Krispie treats. If the seat is 9 treats wide and 1 treat taller than it is wide, how many treats tall is it? Bonus: The cake in the car weighed 595 pounds. If the driver ate 3 pounds of cake, how many pounds would the cake part weigh then?
Big kids: If a cake car can go 17 miles in 1 hour, how far can it travel in 3 hours? Bonus: You have to be able to eat 9 out of every 10 pounds of a car for it to count as an "edible vehicle". Would a car made out of 85 pounds of cake and 15 pounds of non-edible parts count as an edible vehicle?

Answers:
Wee ones: 1, 2, 3, 4!
Little kids: 10 treats tall! Bonus: 592 pounds.
Big kids: 51 miles! Bonus: No, if a car weighed 100 total pounds, it would need to be at least 90 pounds of cake to count as edible.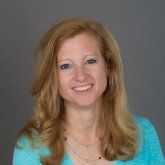 Laura Bilodeau Overdeck is founder and president of Bedtime Math Foundation. Her goal is to make math as playful for kids as it was for her when she was a child. Her mom had Laura baking before she could walk, and her dad had her using power tools at a very unsafe age, measuring lengths, widths and angles in the process. Armed with this early love of numbers, Laura went on to get a BA in astrophysics from Princeton University, and an MBA from the Wharton School of Business; she continues to star-gaze today. Laura's other interests include her three lively children, chocolate, extreme vehicles, and Lego Mindstorms.