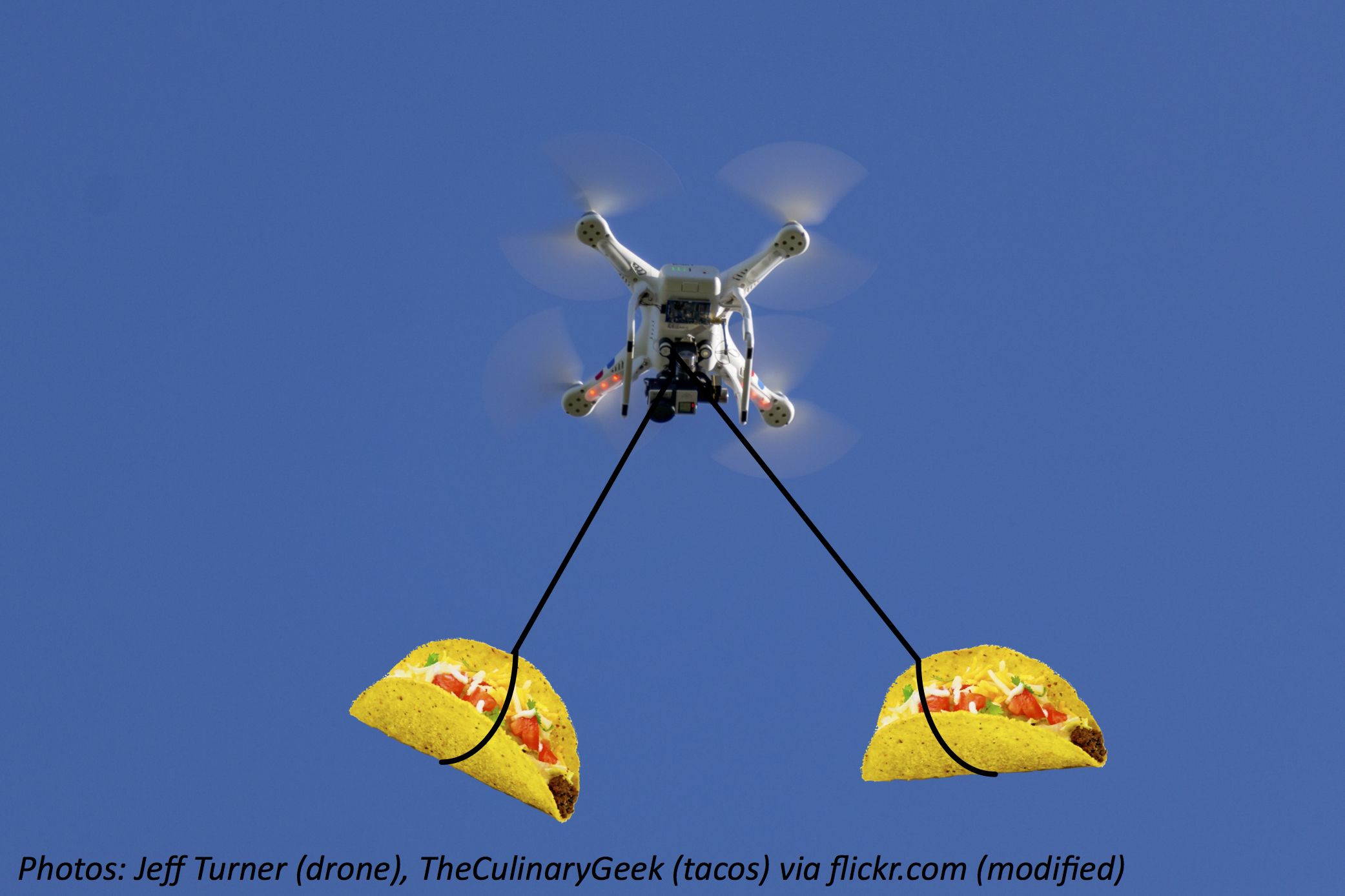 October 2nd, 2022
Wouldn't it be awesome if you could order a snack from your phone and have a tiny helicopter deliver it to you? This was the idea behind the Tacocopter – but was it real? Read on to find out, and fly through the math in drone-delivered tasty treats!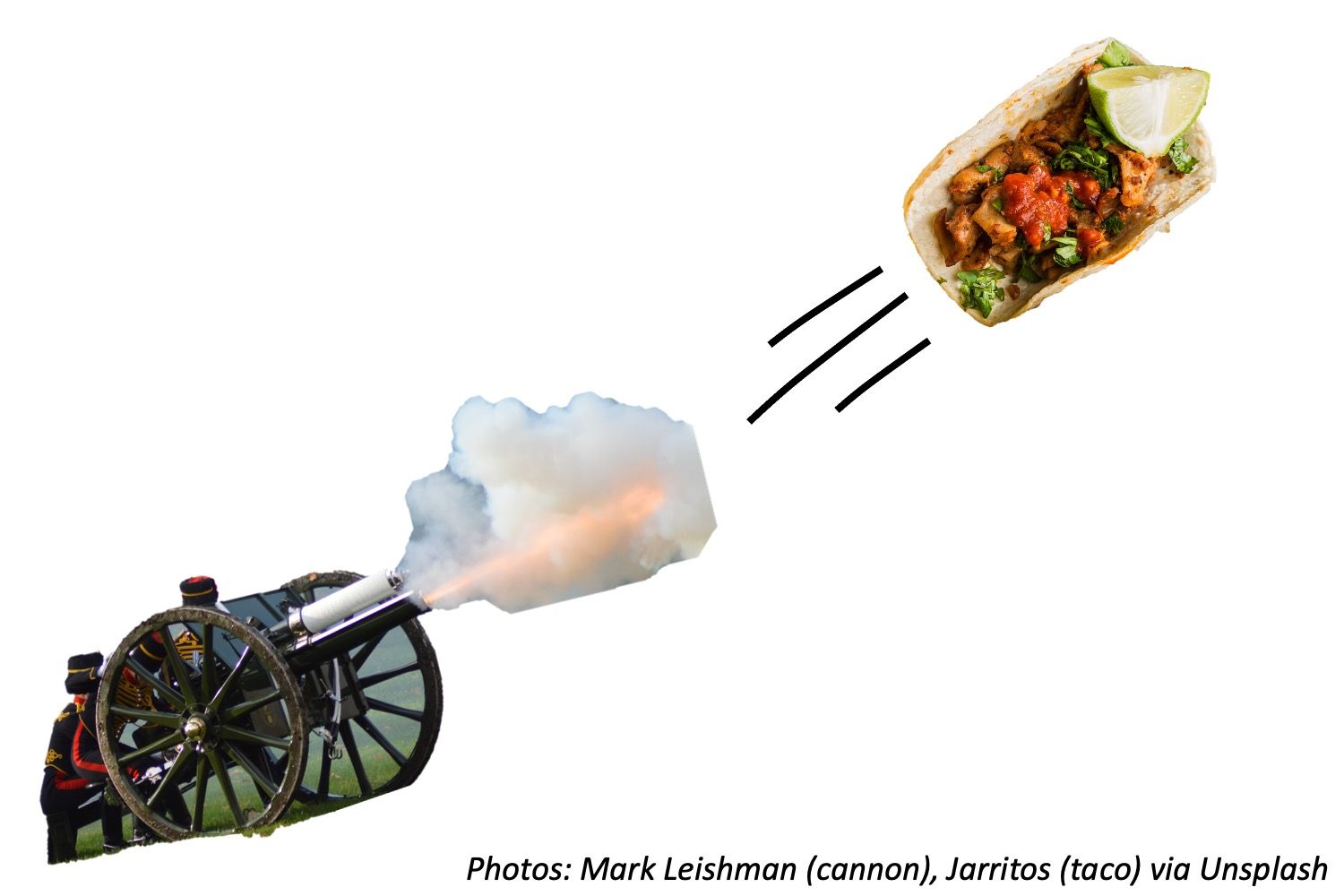 October 17th, 2021
Talk about fast food – this cannon shoots out tacos that go flying through the air! Read on to do the math where food meets flight.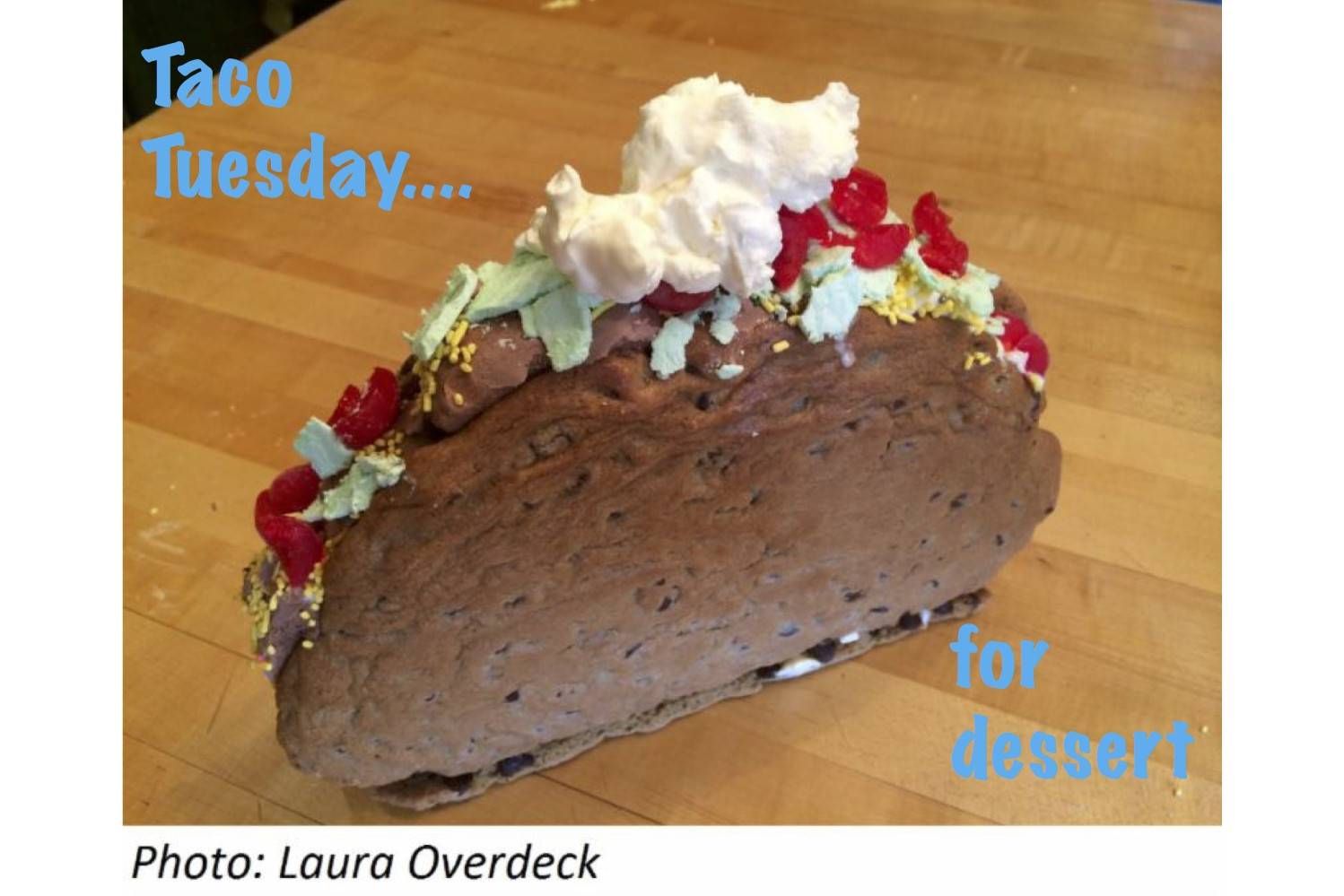 August 10th, 2021
On Taco Tuesday, why settle for having tacos just for lunch or dinner, when you can have a delicious dessert taco, too? Read on to munch on some tasty Taco Tuesday math!