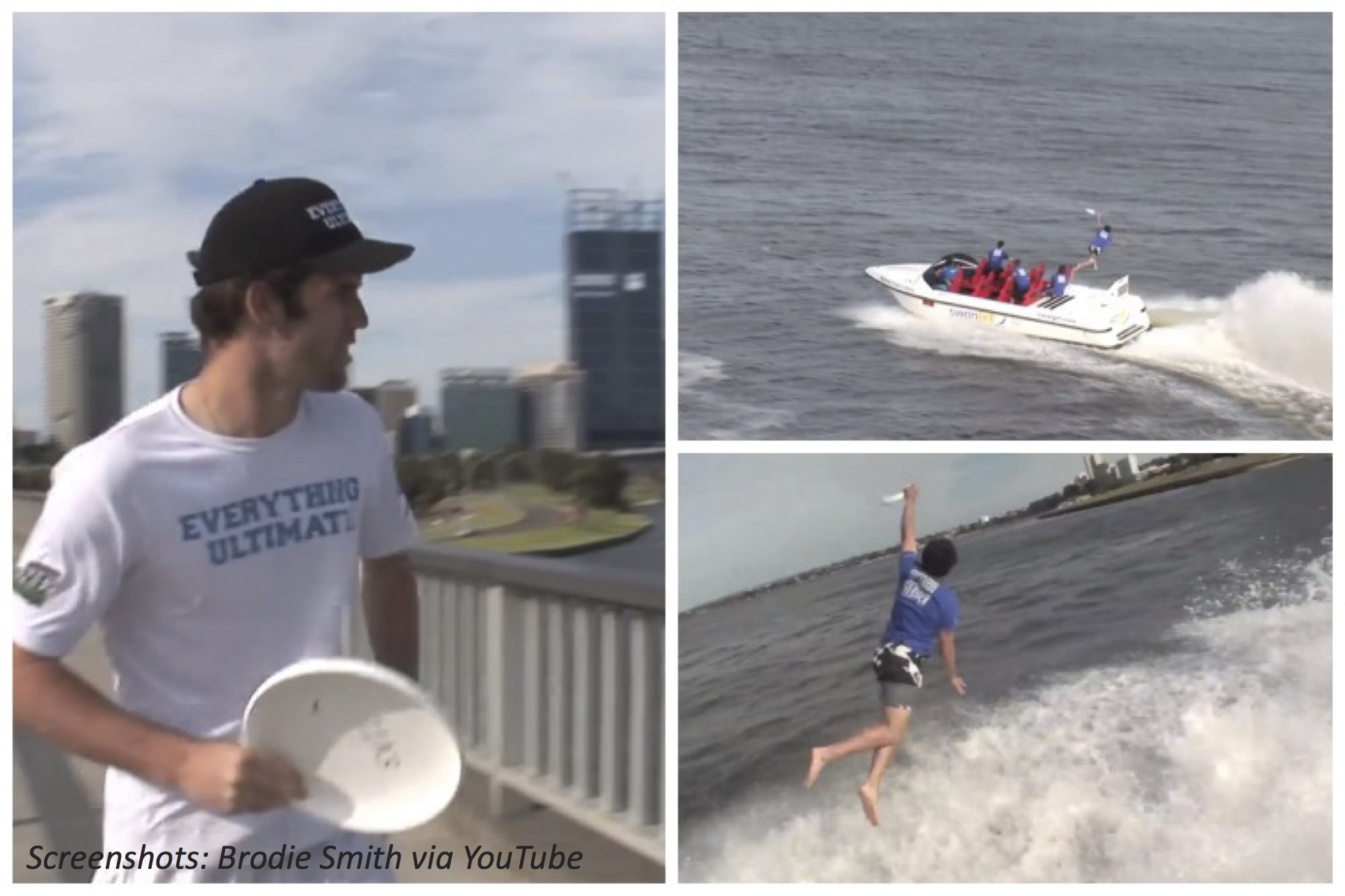 March 21st, 2021
Try catching a high-flying Frisbee…now try catching it by jumping off a zooming speedboat. Read on to do the math to see if you can make it!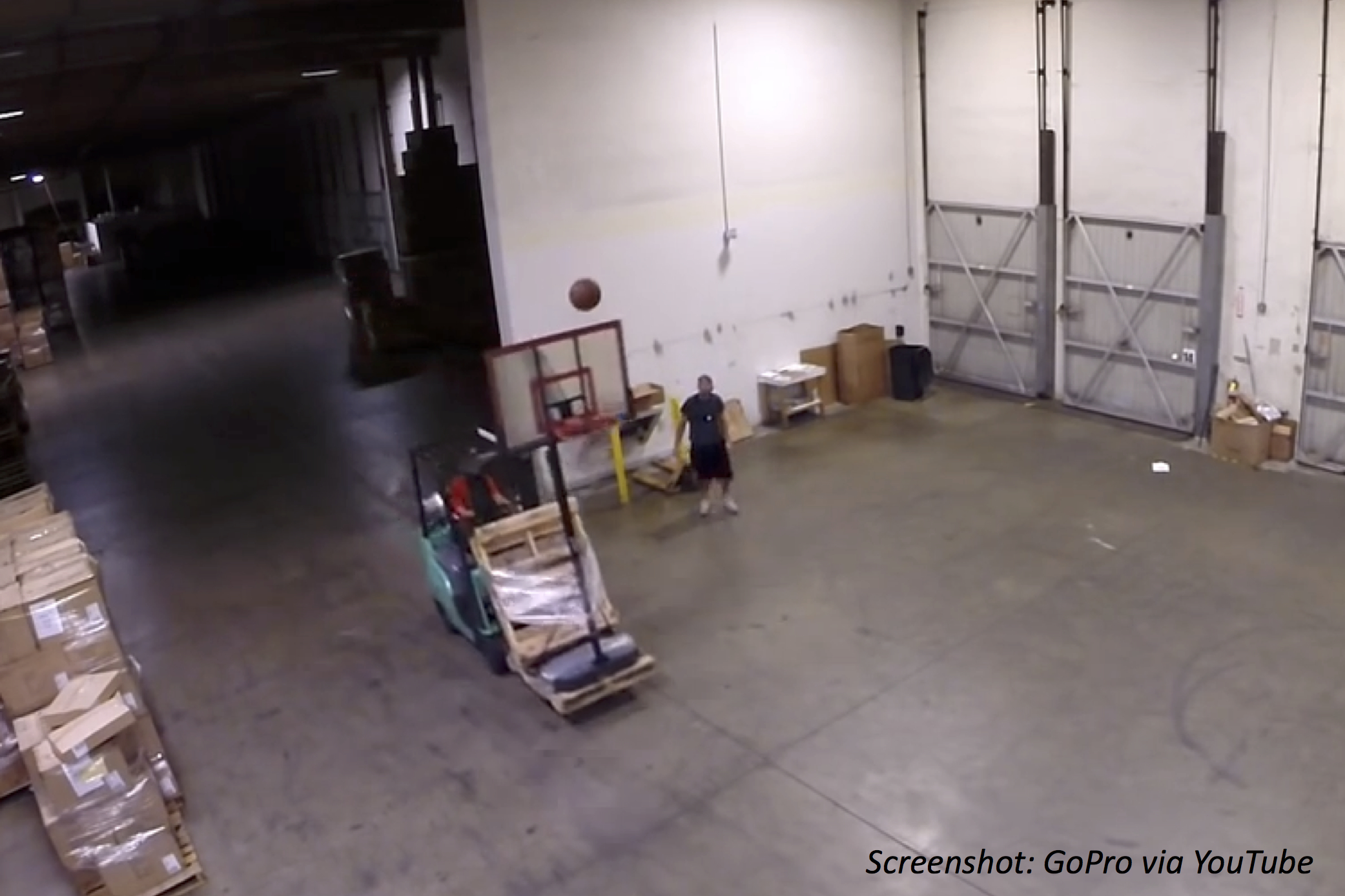 June 3rd, 2019
Making a basketball shot is hard, but how much harder when the hoop is on a rolling forklift? Read on to do the math and find out!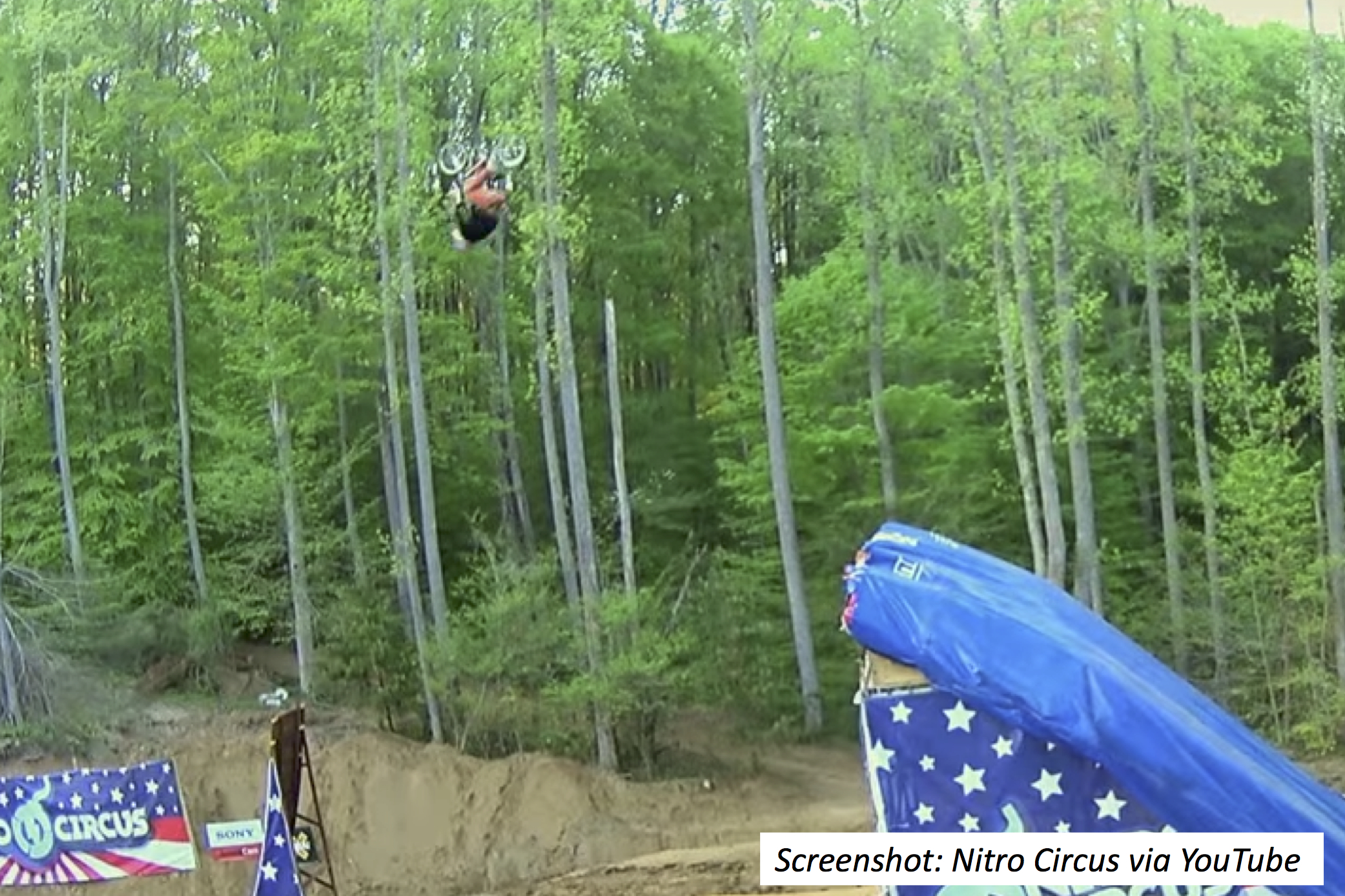 October 10th, 2015
When something is easy, people say "it's like riding a bike." But Jed Mildon decided just riding a bike was too easy, so he decided to kick it up a notch by trying to do 4 backflips in the air on a bike! Read on to find out if he succeeded – and flip your way through the math in this awesome trick.