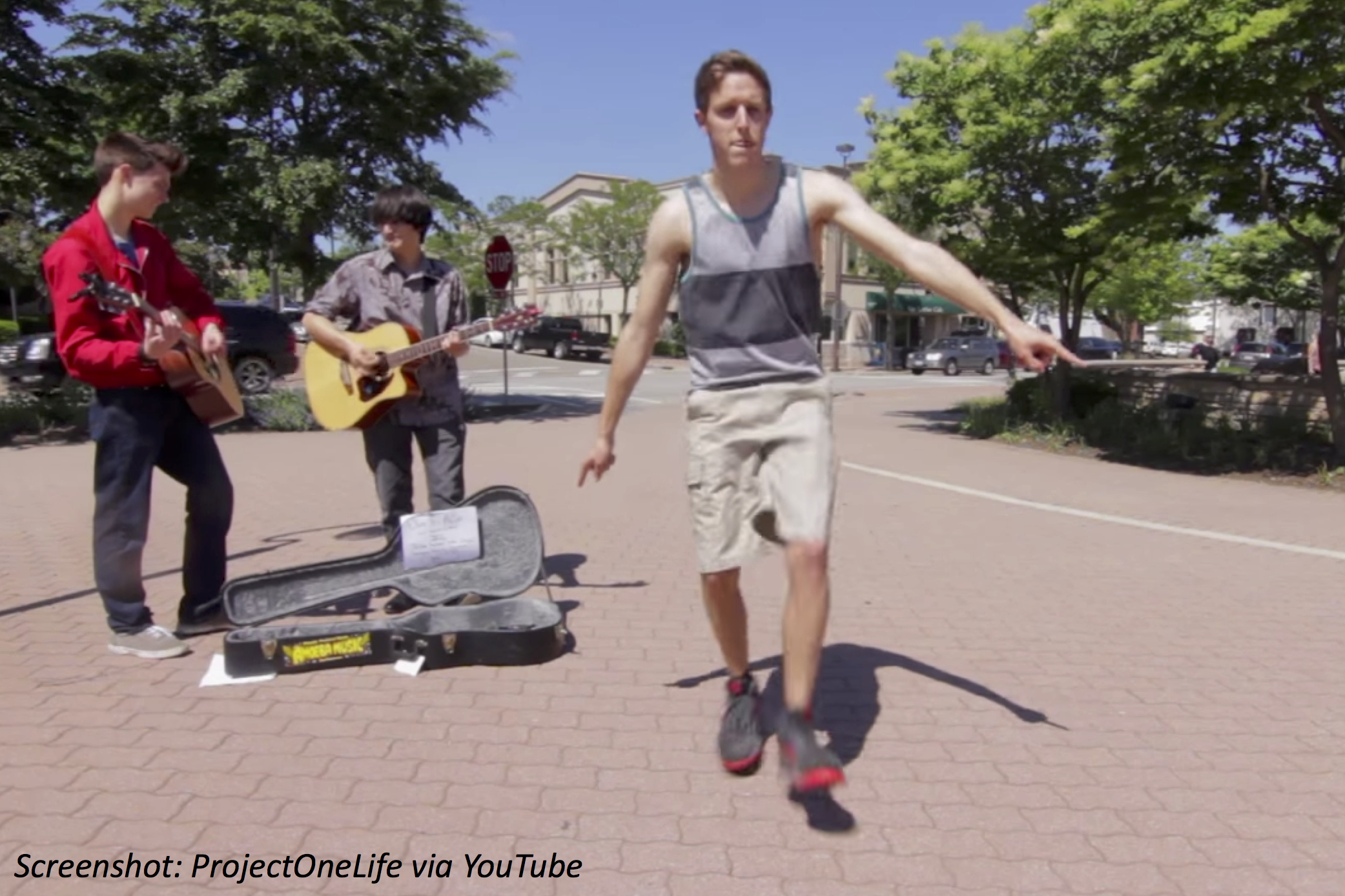 June 9th, 2019
Have you been to 100 different places? How about danced at them? One guy did just that and made a really cool video of it. Read on to move and groove your way through the dancing math!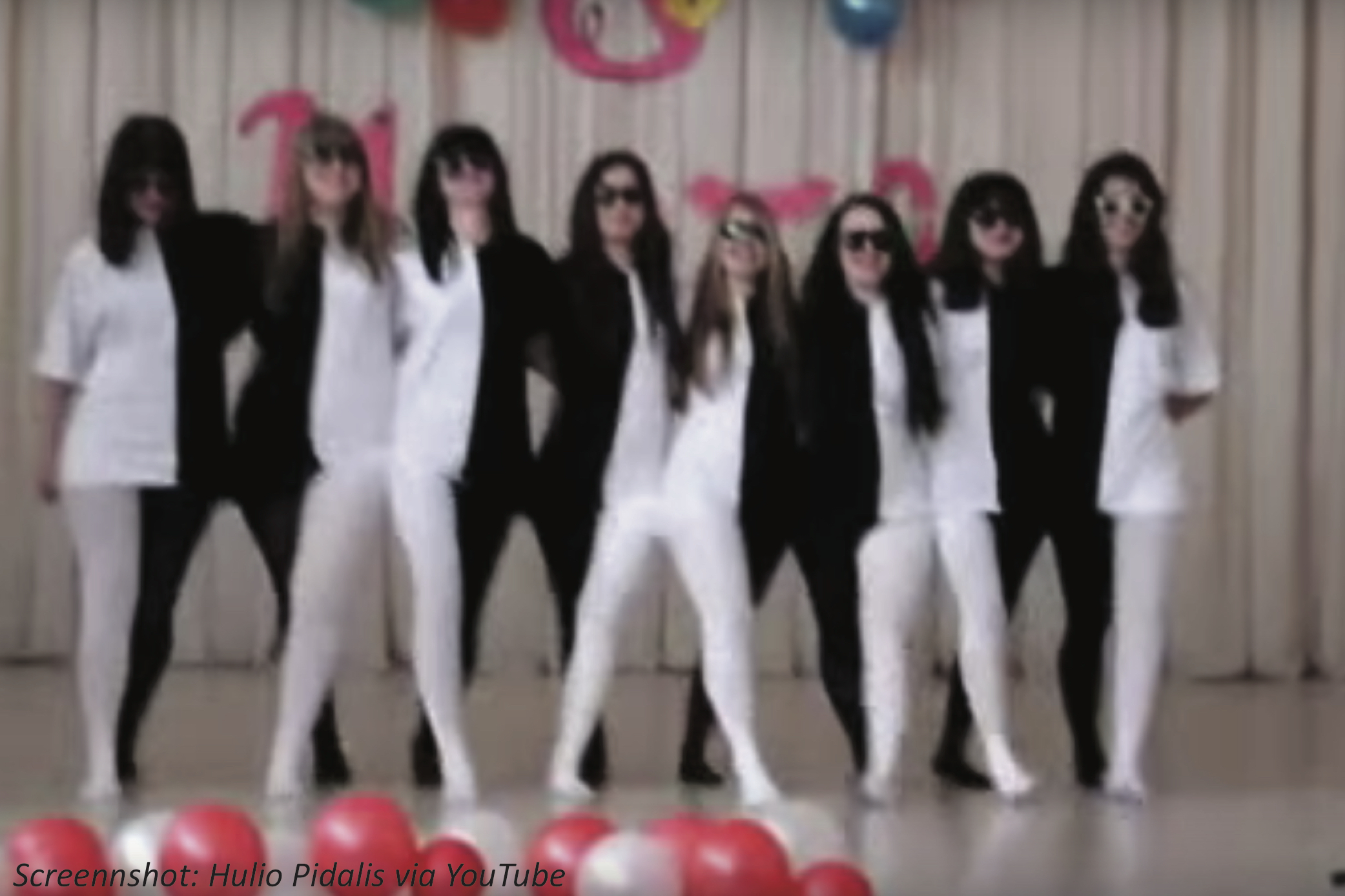 March 8th, 2018
It's hard to look at this picture without feeling dizzy – and without seeing all the math in it! Read on to see how these dancers pulled off this trick of the eye, and dance your way through the numbers.
October 5th, 2014
When we're in a hurry, we hate having to stop and wait for a red light, or for that sign with the little red man. People in a rush sometimes just ignore that guy and try to run across before cars drive through, which is dangerous. So some people in Lisbon, Portugal wondered if pedestrians (people on foot) would stop if the little red man moved around and made waiting fun.