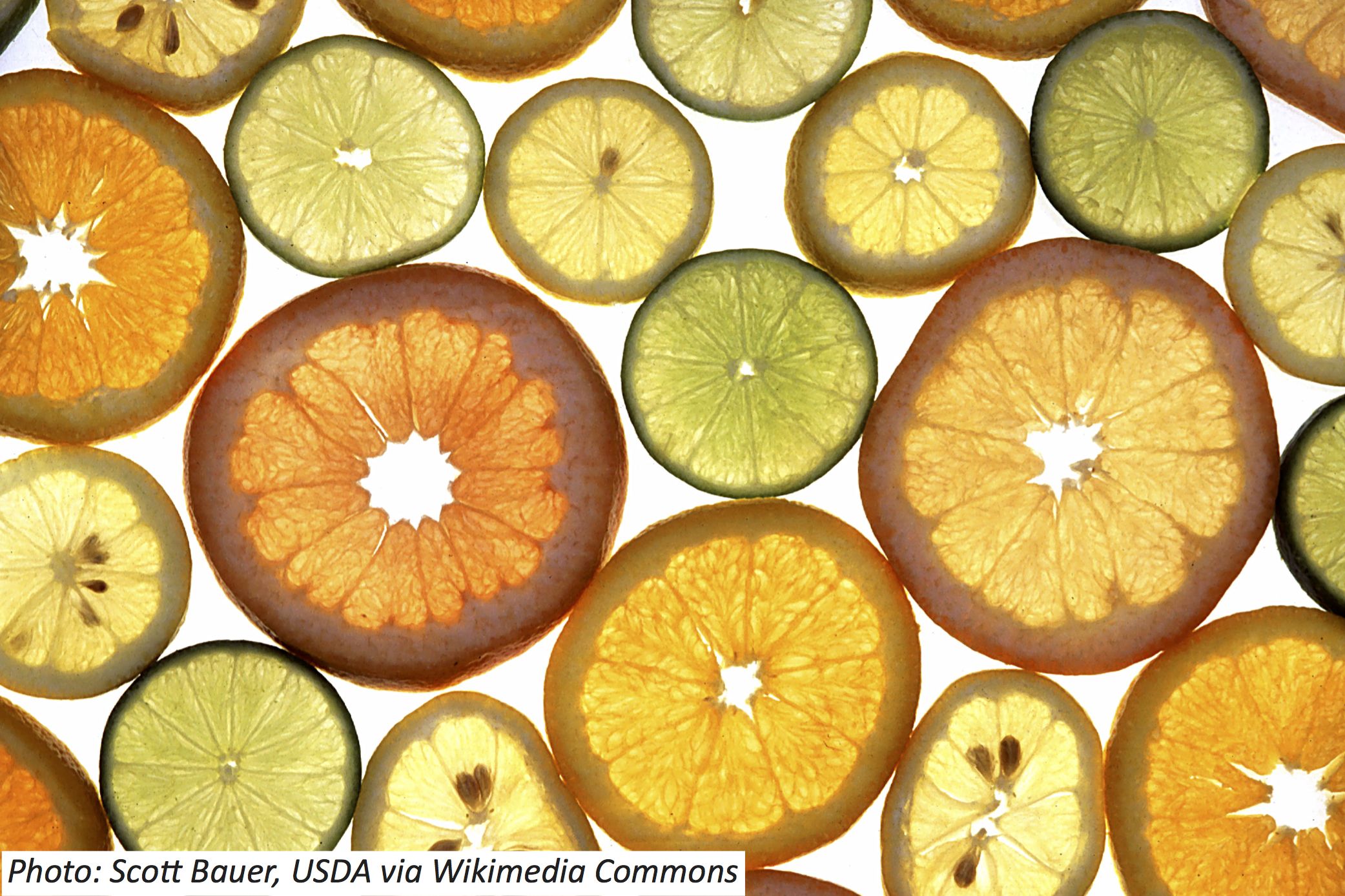 March 14th, 2022
On Pi Day (3/14), we like to celebrate a very special number and circles. And what better way than with some citrus circle math? Read on for the secret math of citrus fruits!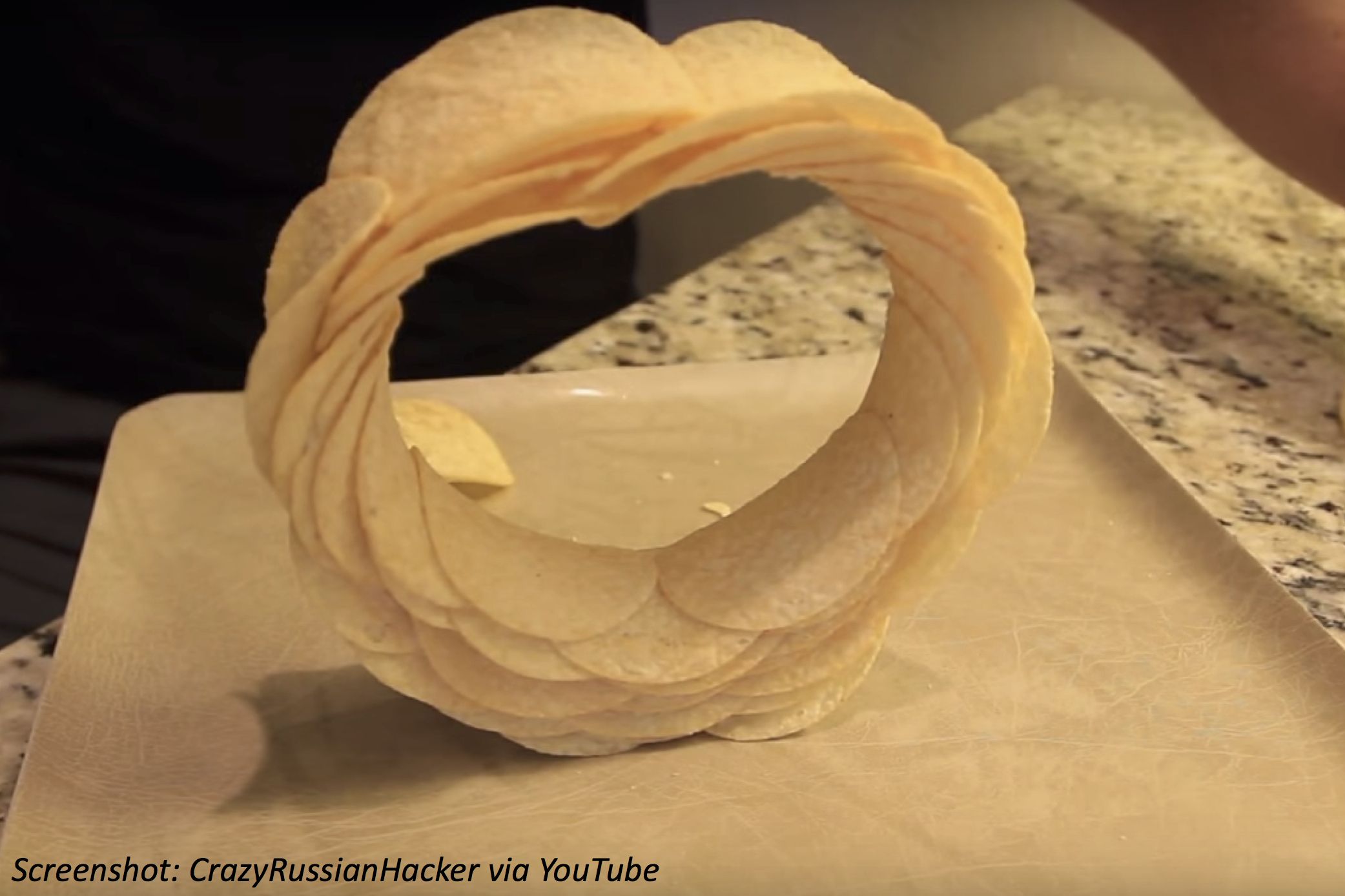 October 5th, 2021
We always love a good mathy excuse to play with our food – and this one is really cool! One of our favorite online experimenters, Crazy Russian Hacker, shows us how to stack Pringles potato chips in such a way that they make a circle. Read on to do the math on stacking and snacking.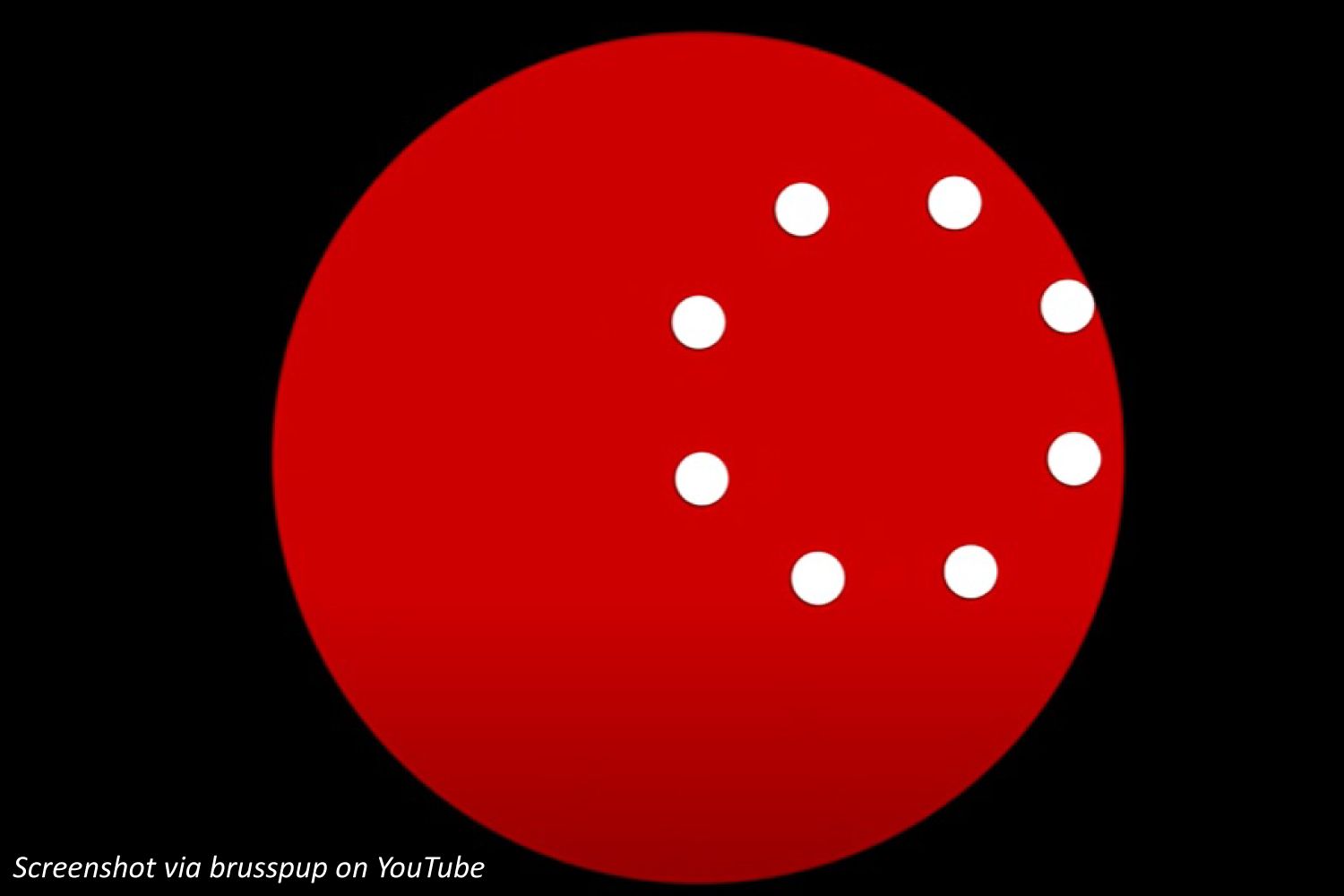 September 27th, 2021
An optical illusion is a picture that looks different from what is really happening on paper. Pictures where straight lines look bent, or where totally still shapes look like they're moving, are playing tricks on you. There are lots of optical illusions, but this circle illusion is one of our favorites. Read on to see why – and roll with the math in optical illusions!