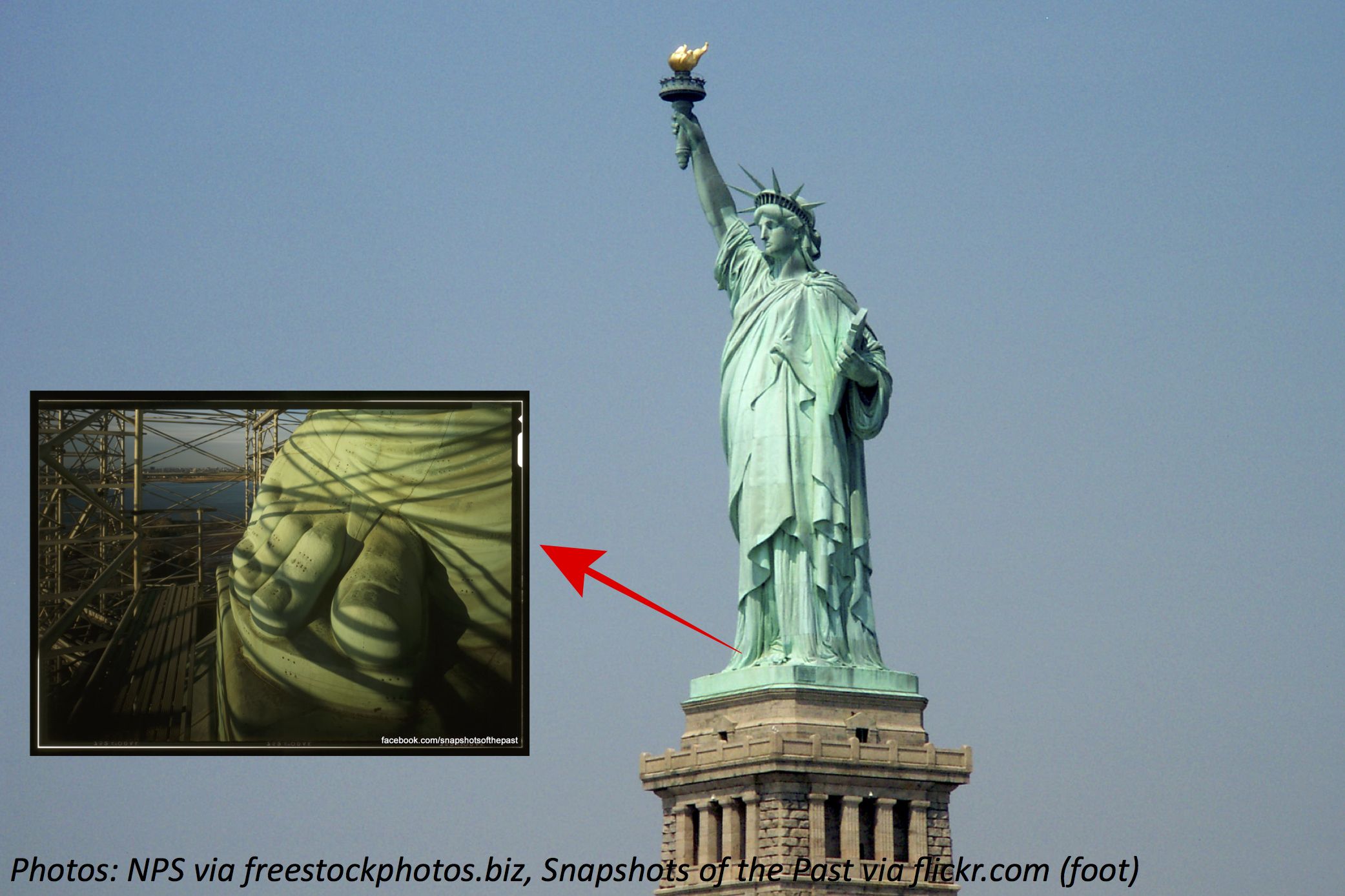 September 30th, 2022
The tall, green Statue of Liberty is known all around the world. But do you know just how big she is? The answer might surprise you – so read on to find out the numbers behind this large, lovely Lady!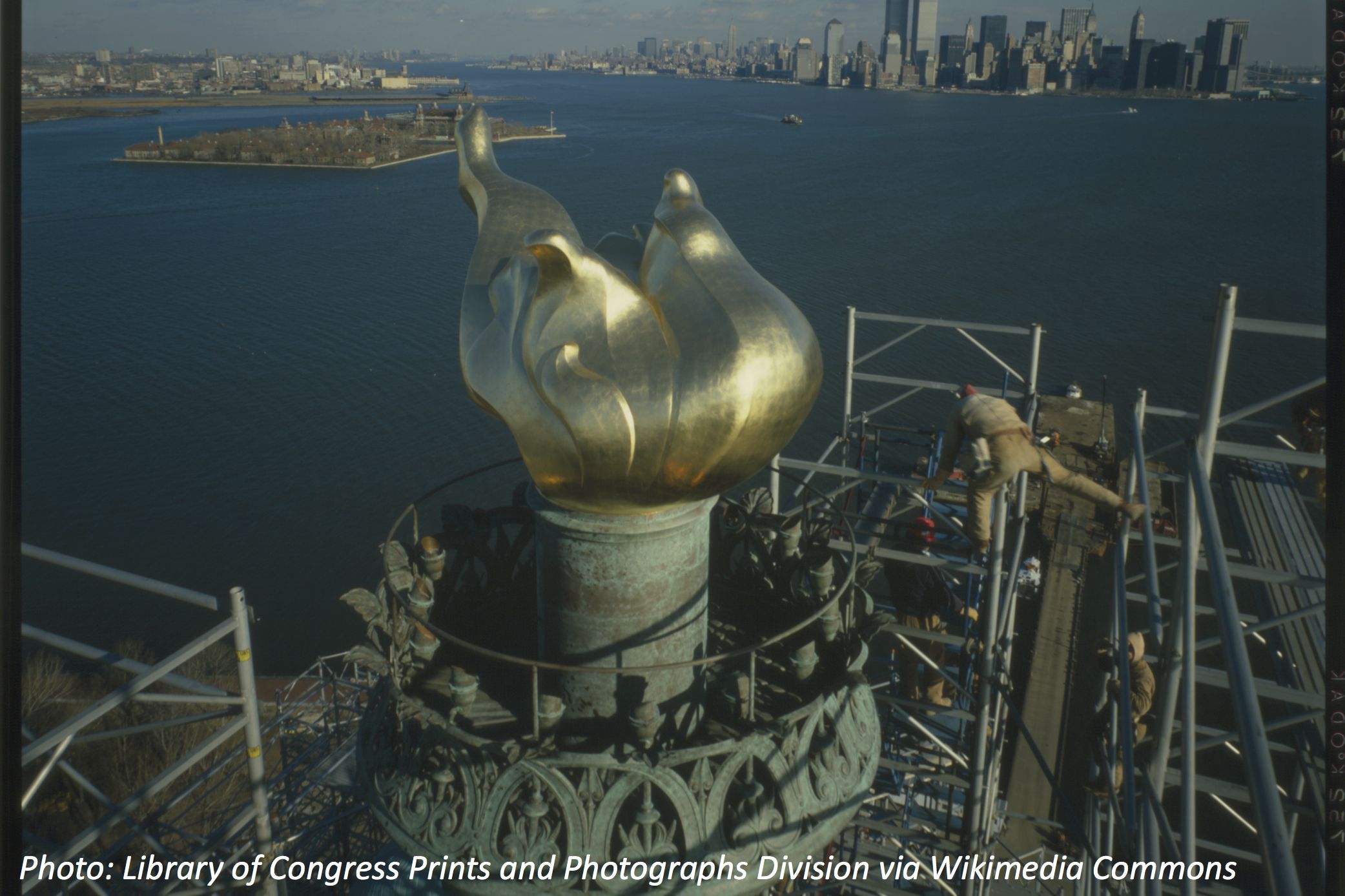 November 30th, 2021
Bedtime Math fan Emerson S. asked, how much gold is on the flame on the Statue of Liberty's torch? Well, the torch may not look that big to us from the ground, but when you get up close, you realize how big it really is – and how much gold goes into covering it. Read on to find out and discover the treasure-chest of math in Lady Liberty's gold flame!