December 25th, 2021
You've probably heard that all snowflakes have 6 equal sides, and that no 2 snowflakes look the same. Is that all true? Read on to find out – and do the sums in snowflakes!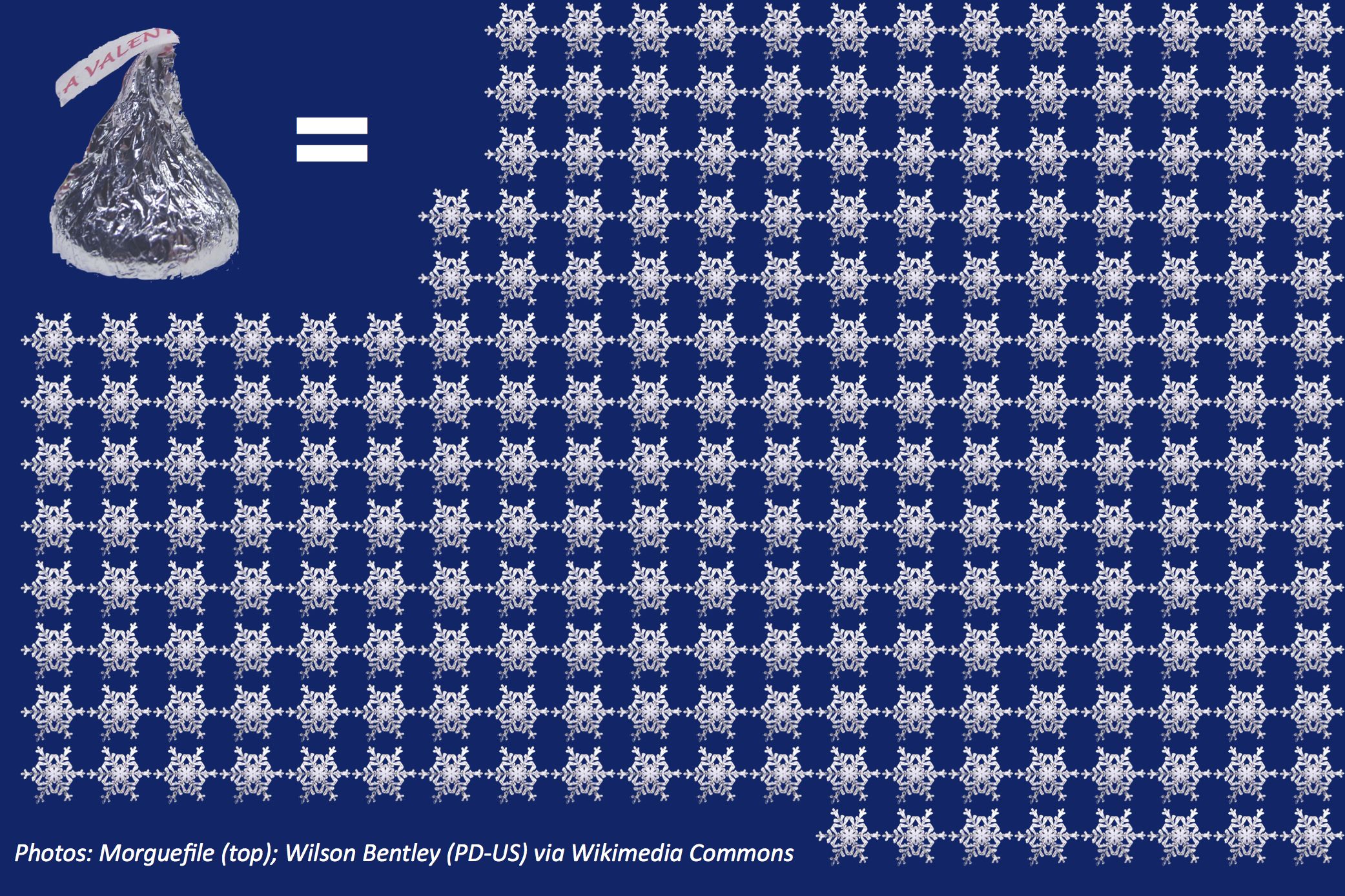 December 4th, 2021
If snow is starting to fall where you live, you may be out there building a snowman or chucking snowballs at your friends — and you may notice how the really wet, sticky snow you can pack into shapes is also really heavy. How can those teeny specks falling from the sky weigh so much? Read on to see – and find out just how much a snowflake weighs.
February 5th, 2021
Snowflakes are beautiful, but it's hard to see exactly what they look like. One photographer figured out how to take close-up pictures of them, though – and you can see all the shapes, patterns, and math in them. Read on to discover the beauty and math in Mother Nature's snowflakes!