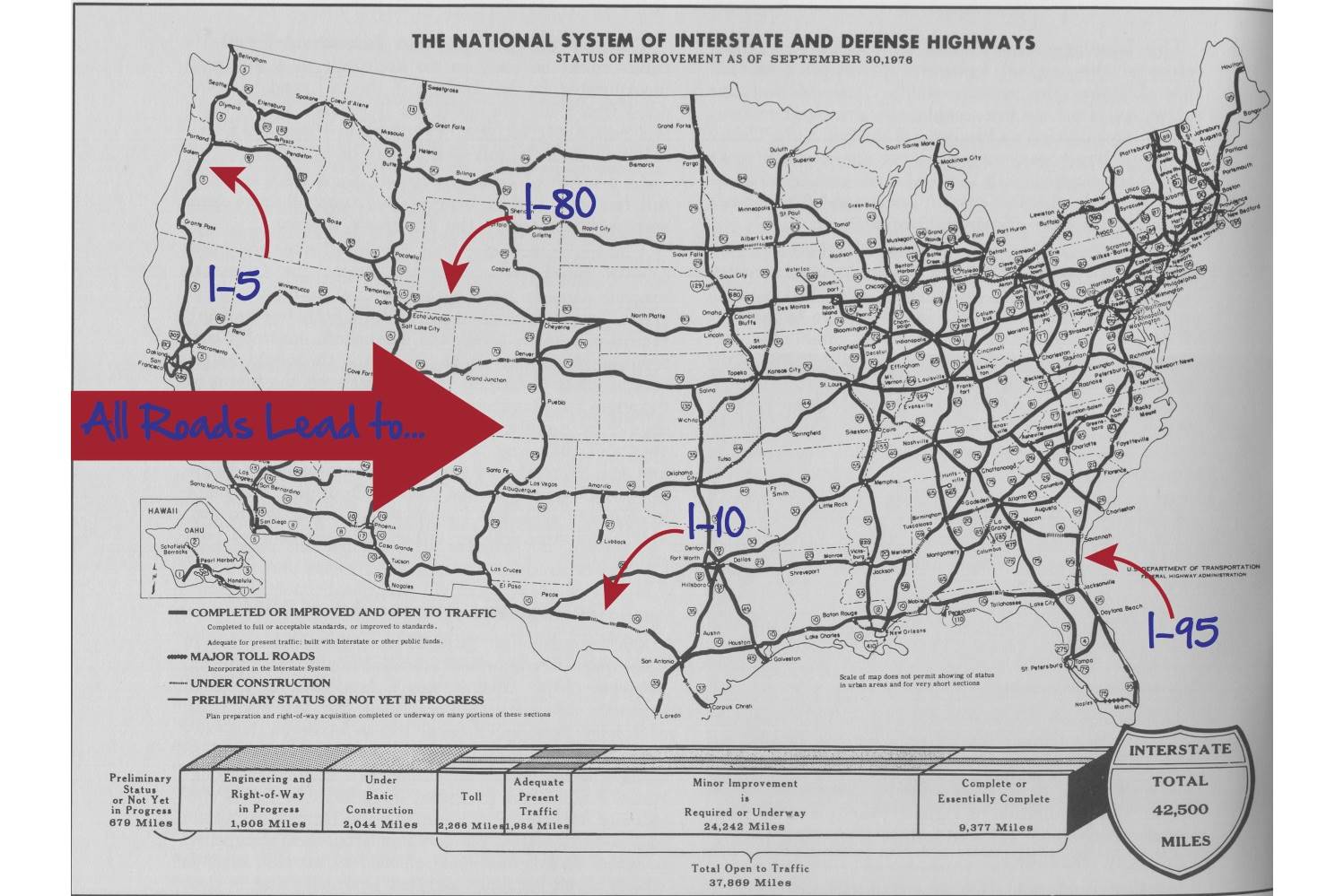 July 9th, 2021
Of all the highways you might have driven on, the most exciting ones in America might be the interstate highways. And these highways are numbered a special way so we can always know where we are. Read on to hit the road with some highway math!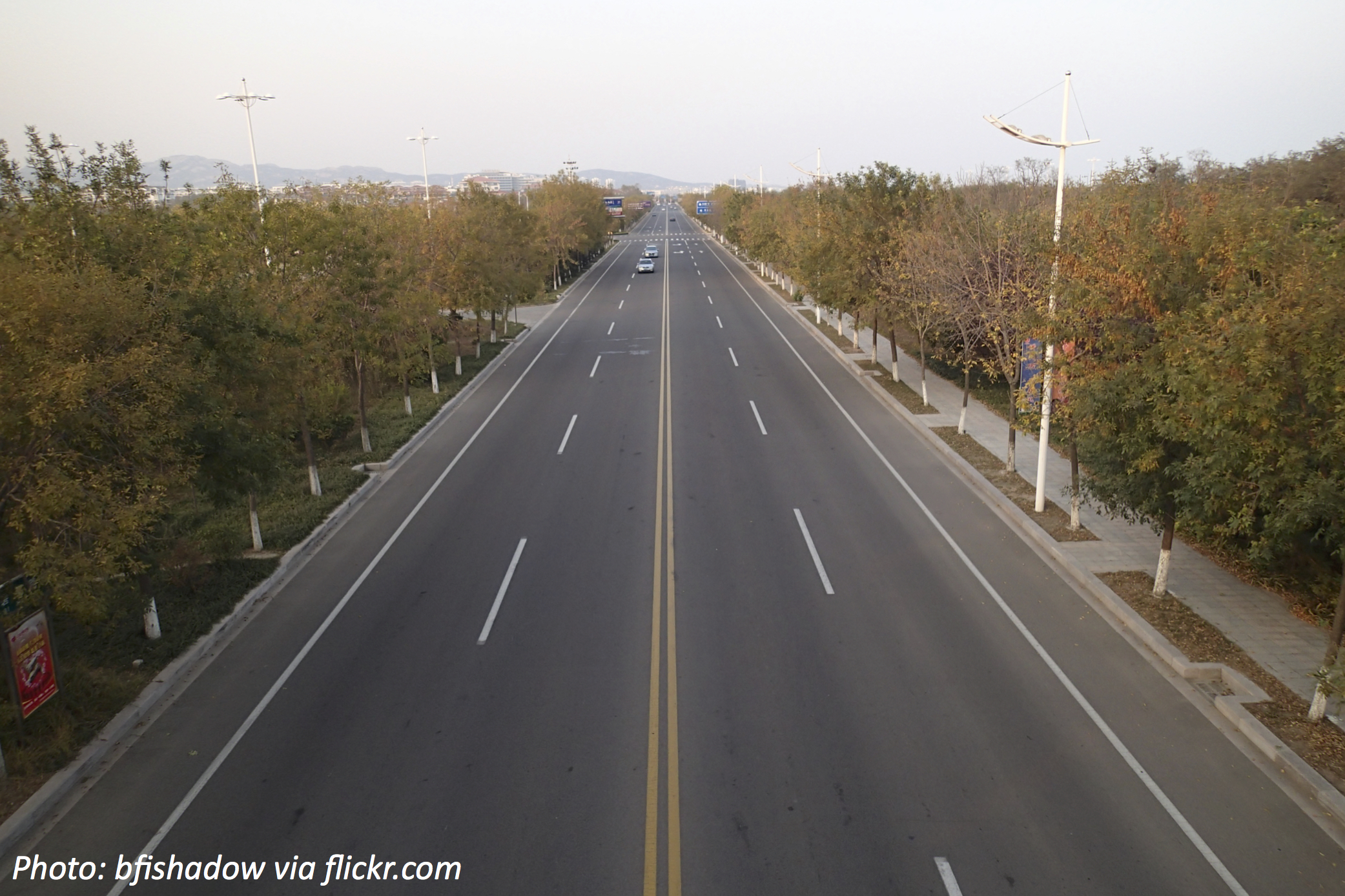 August 19th, 2020
You know those white and yellow lines painted down the middle of the roads? How long do you think they are? Read on to find out the answer – and be shocked by the "street math!"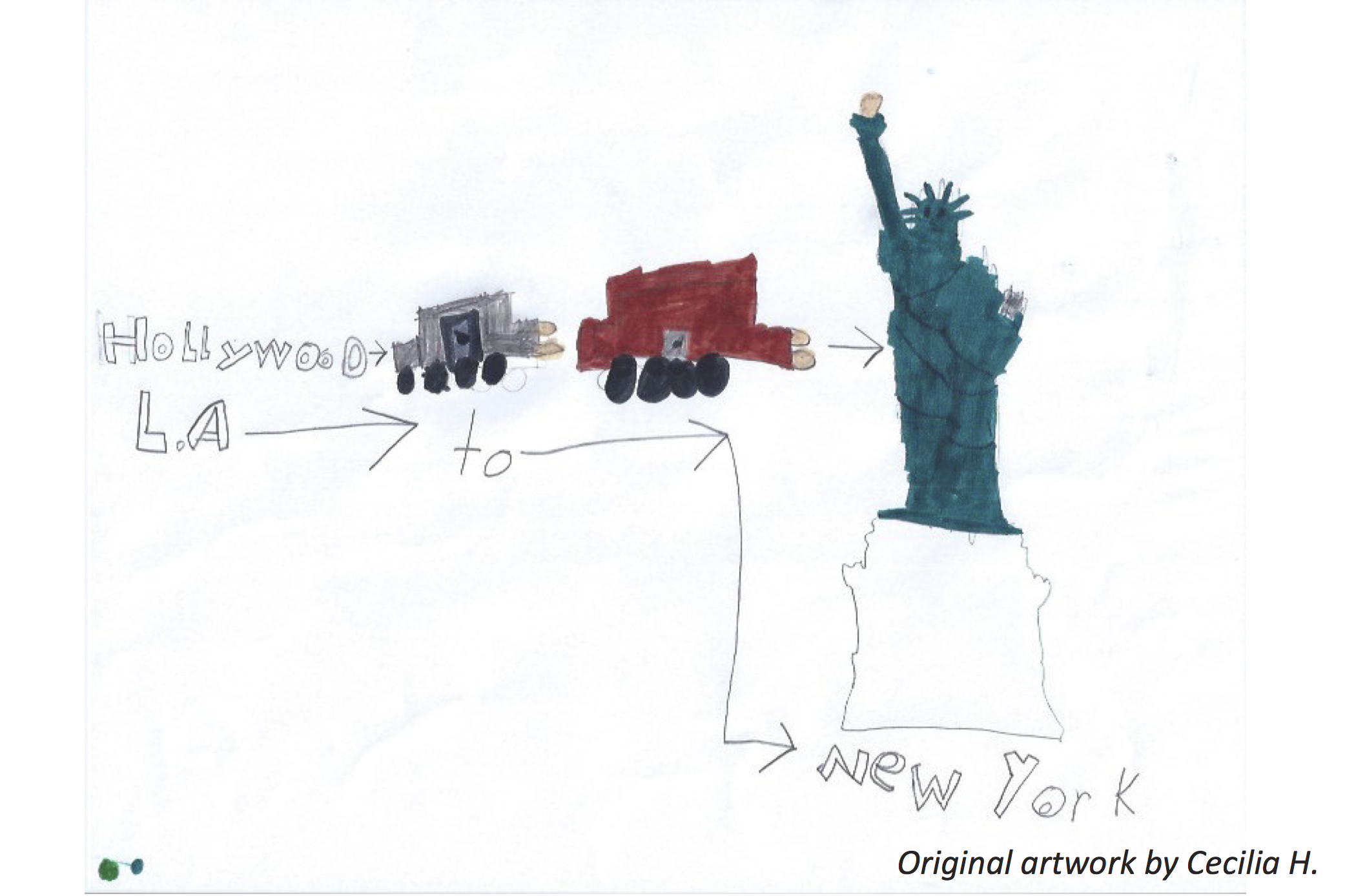 December 17th, 2019
Sitting in traffic got Bedtime Math fan Cecilia H. thinking: how many cars could you line up end to end from Los Angeles to New York? Read on to find out, and speed through the math in bumper-to-bumper cars!