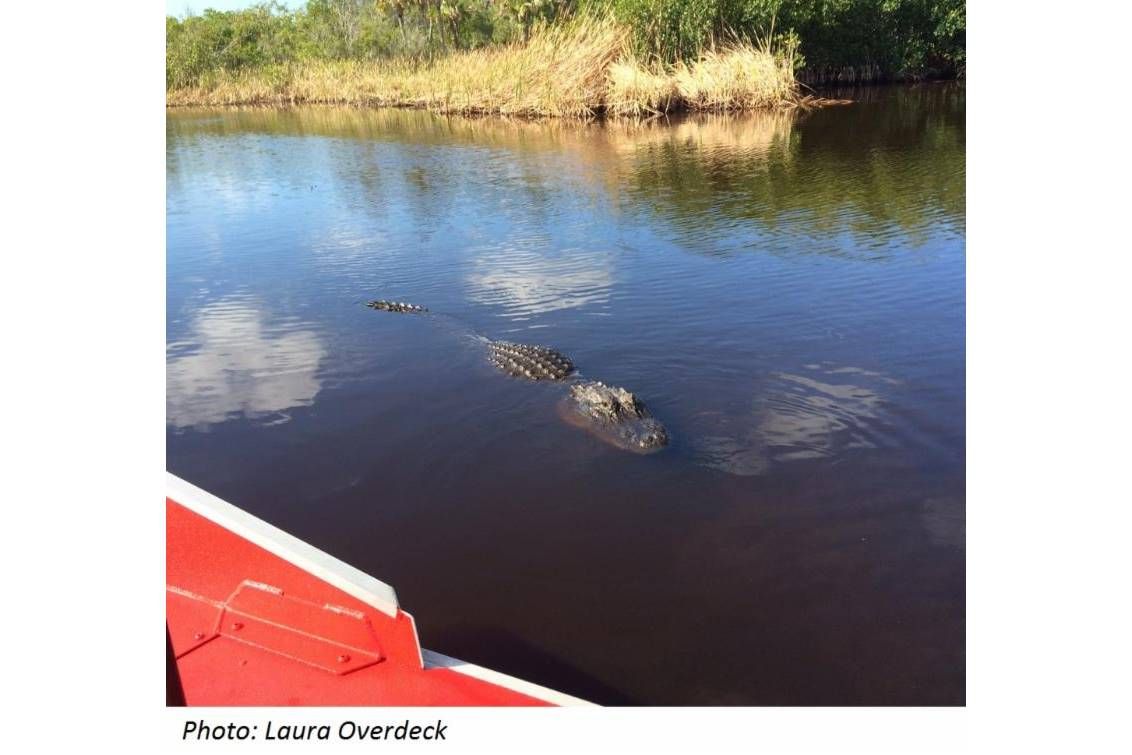 August 9th, 2021
In that swampy part of southern Florida called the Everglades, alligators abound. If you ride through on an airboat, you're sure to have alligators swim right up to you, like our friend "Buckethead" here. Click "Read More" to do the math about "Buckethead" and his friends!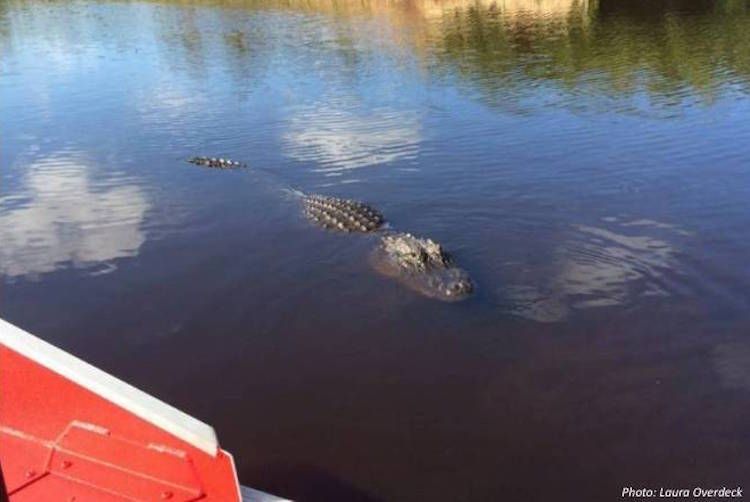 July 7th, 2019
Florida may be the Sunshine State, but it's just as famous for its alligators. Over 3 million of them live in the swampy Everglades. They love the warm, muddy water, and the egrets, herons and other birds they eat for lunch. There are so many gators that if you ride through on an airboat (a […]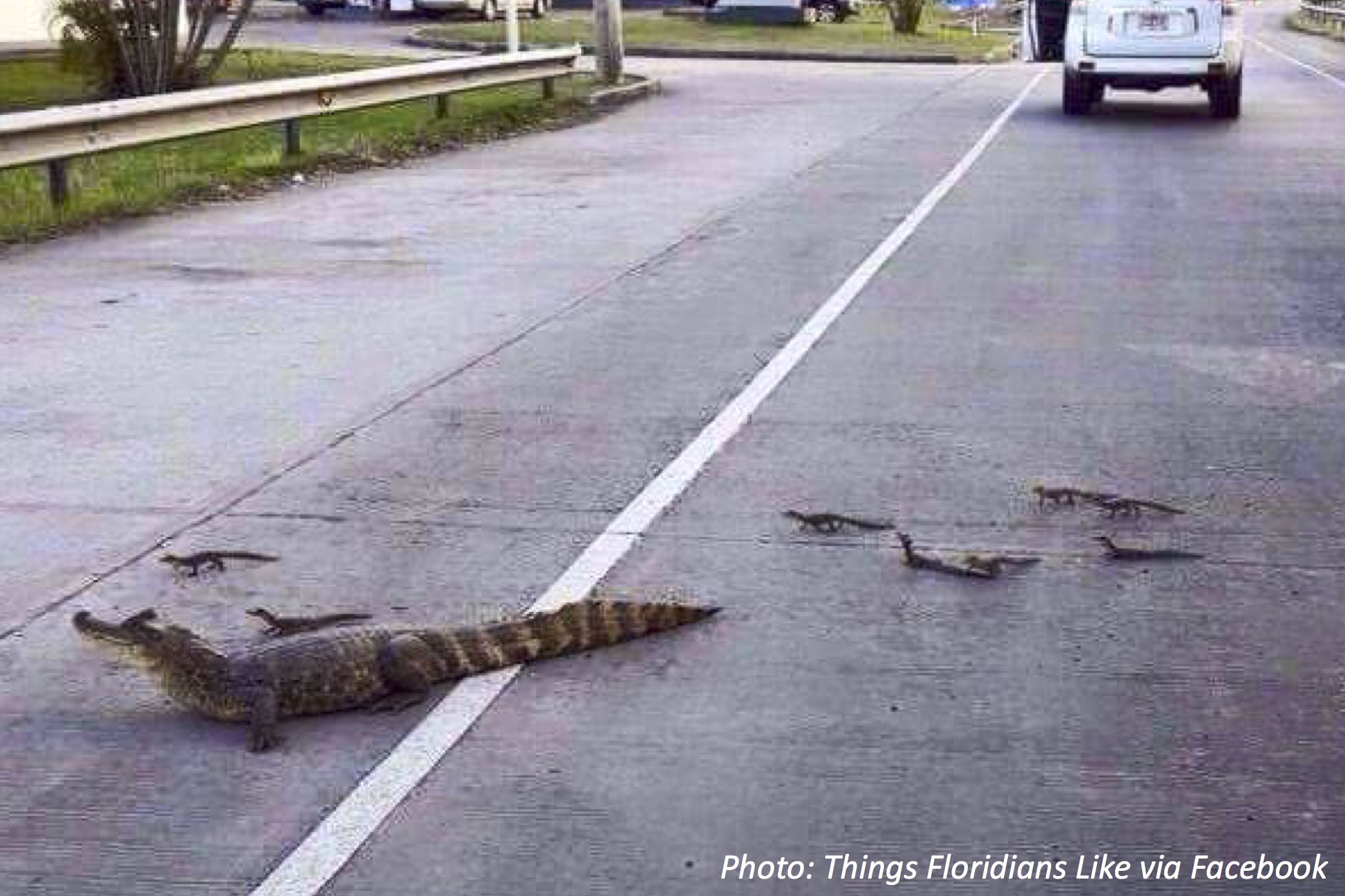 March 9th, 2018
When you think of cute little animals crossing the street, alligators aren't normally the first ones to come to mind. But maybe they are when you live in Florida and see this scene. Read on to find out some interesting numbers behind alligators – and do the alligator math!