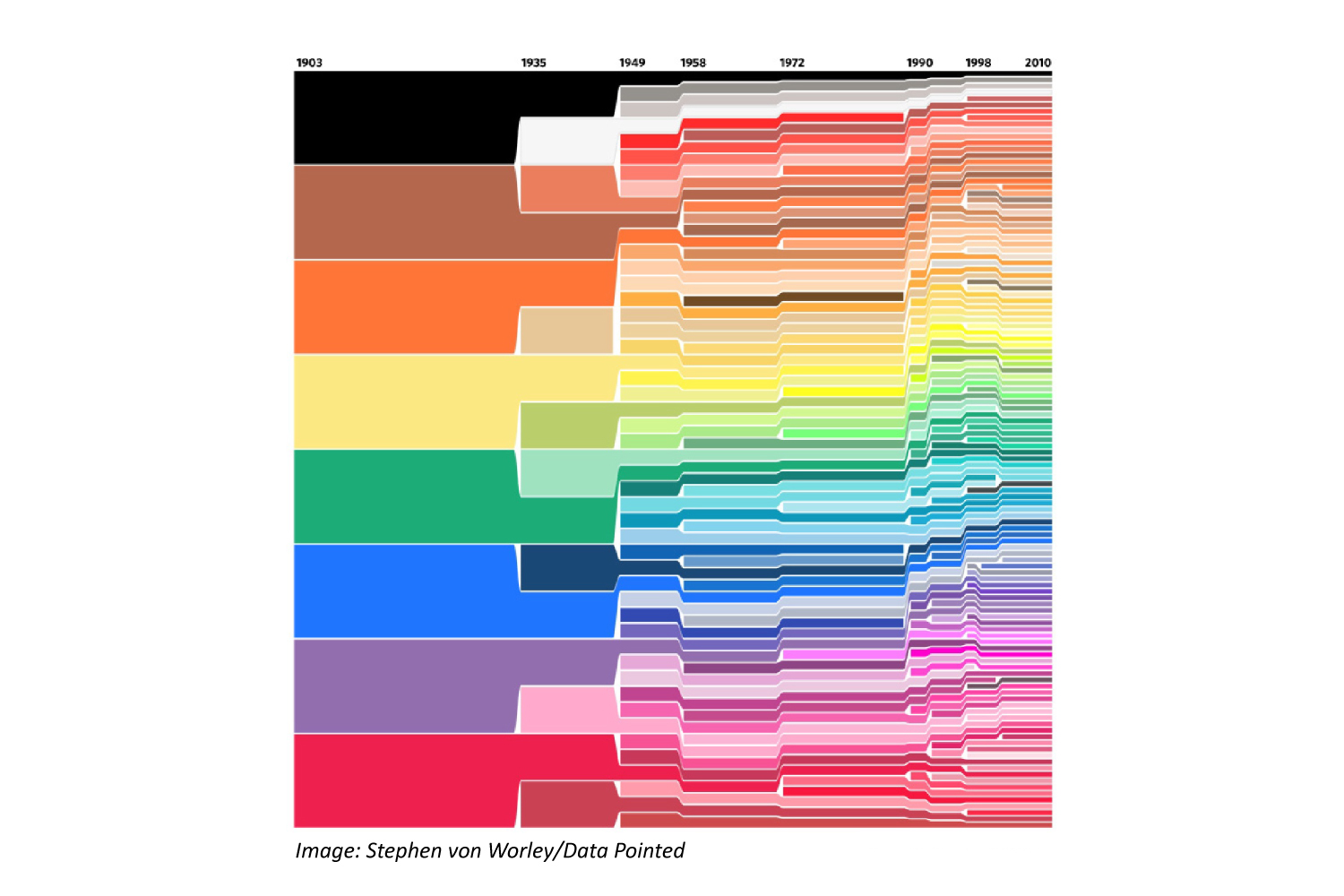 September 23rd, 2021
We're loving this map of Crayola crayon colors, showing how Crayola has added more and more shades over the years. Back when the company started, there were just 8 crayon shades. Since then, the number of colors has grown a lot, making the coloring (and math!) more fun.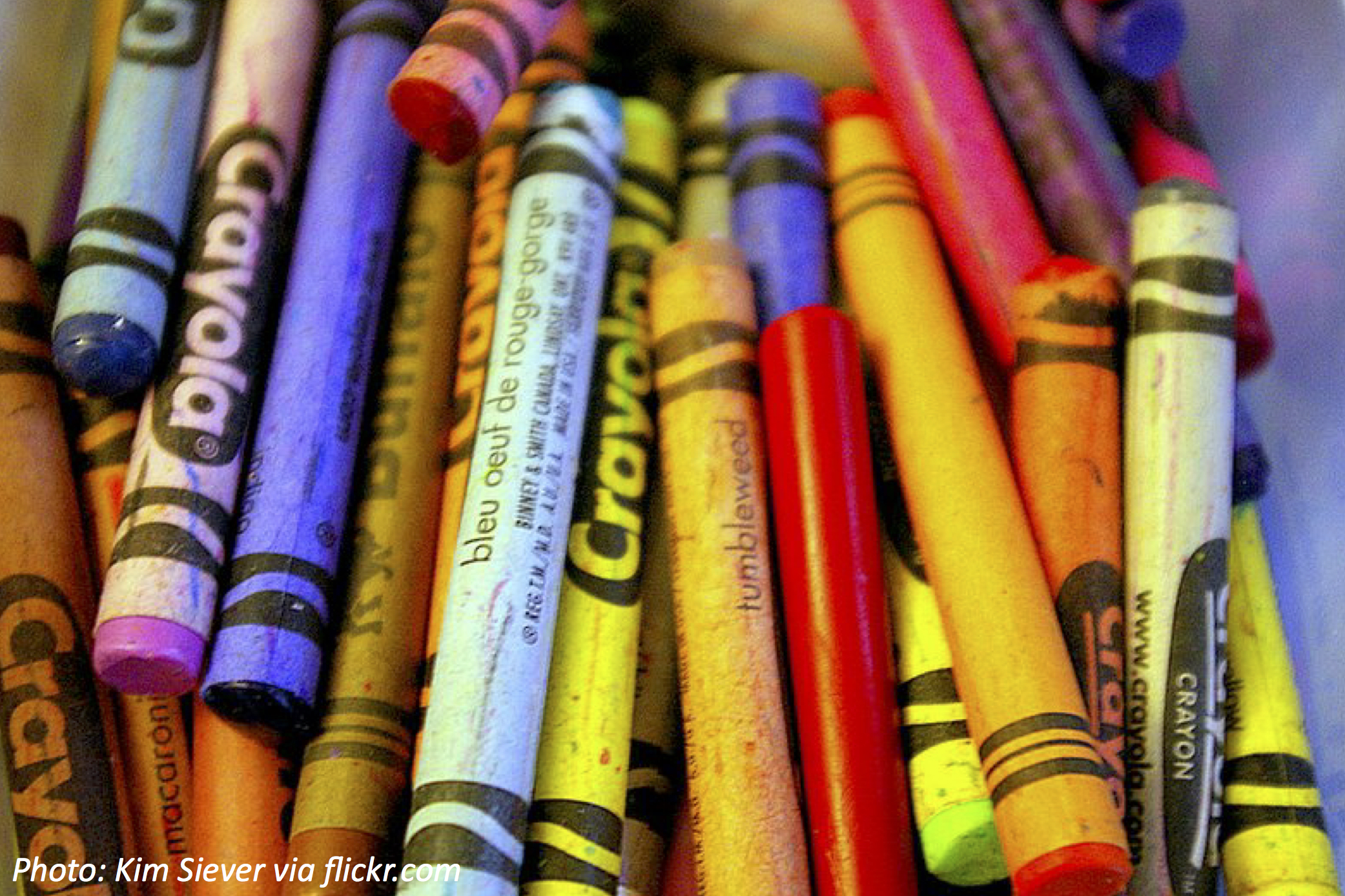 August 31st, 2020
Crayola crayons have all types of crazy names, like Fuzzy Wuzzy, and Outer Space. But wth all the different colors they have, they had to get creative with the names! Read on to do some colorful math in crayon naming.