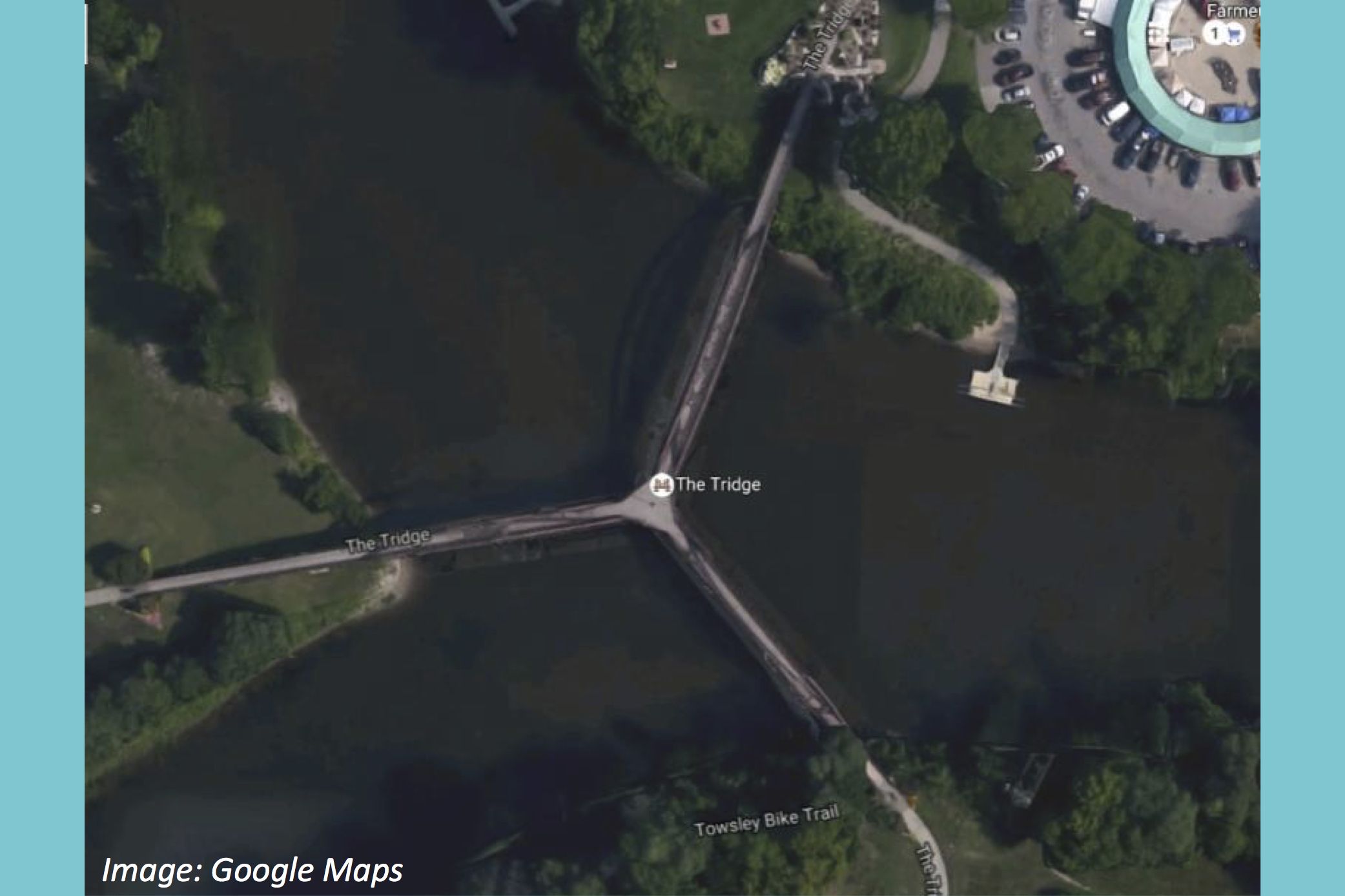 November 15th, 2022
Bridges are neat structures that help us get across water. And this bridge in Midland, Michigan is especially cool because it's a 3-way bridge! Read on to triple the math fun with this bonkers (and awesome) bridge.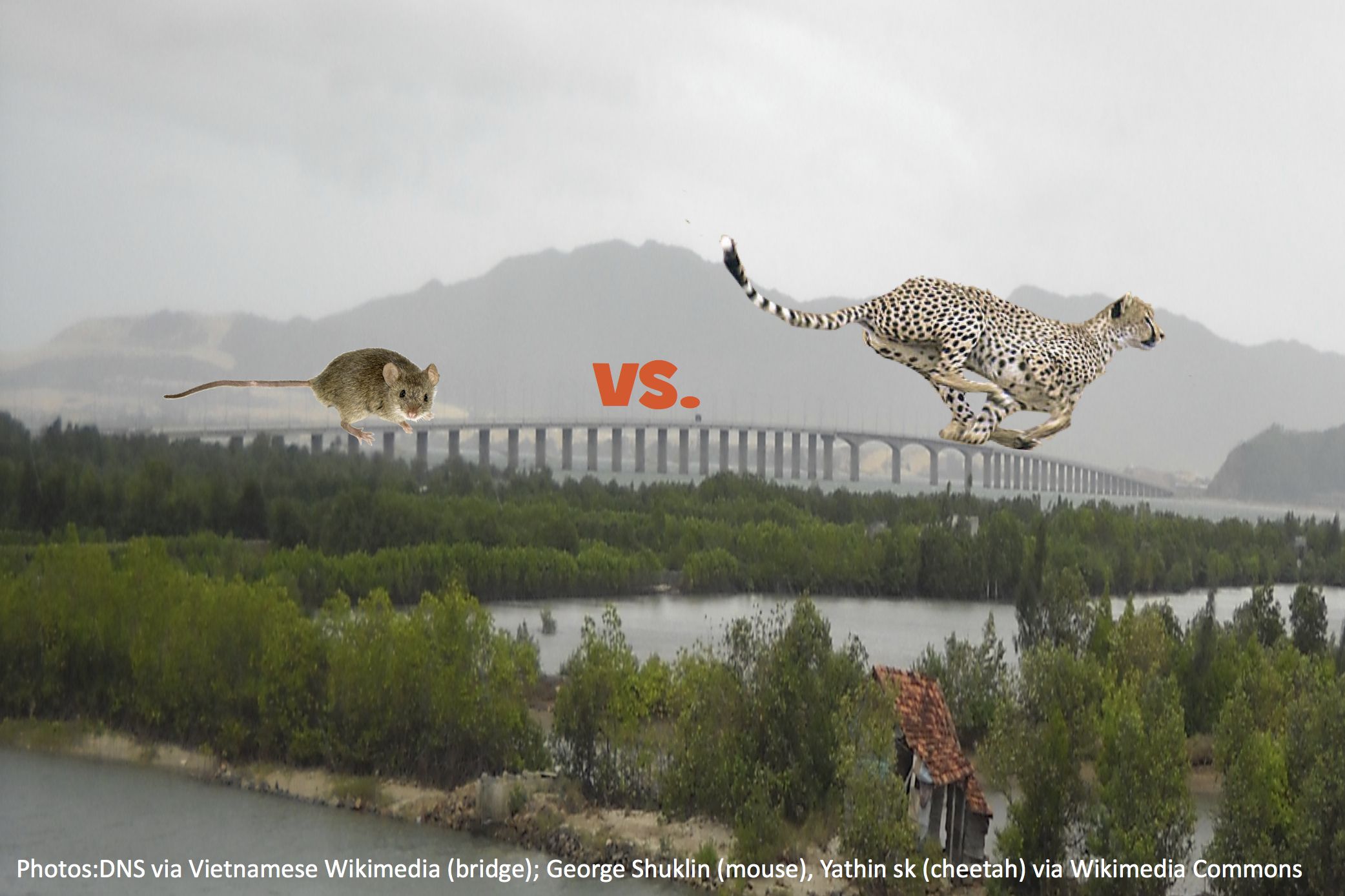 December 30th, 2021
Bedtime Math fan Troy W. saw the Thi Nai bridge – Vietnam's longest sea bridge – near his house and started thinking, how long would it take a mouse to cross this super long bridge, and how long would it take a cheetah? Read on to find out, and race these animals with some speedy math!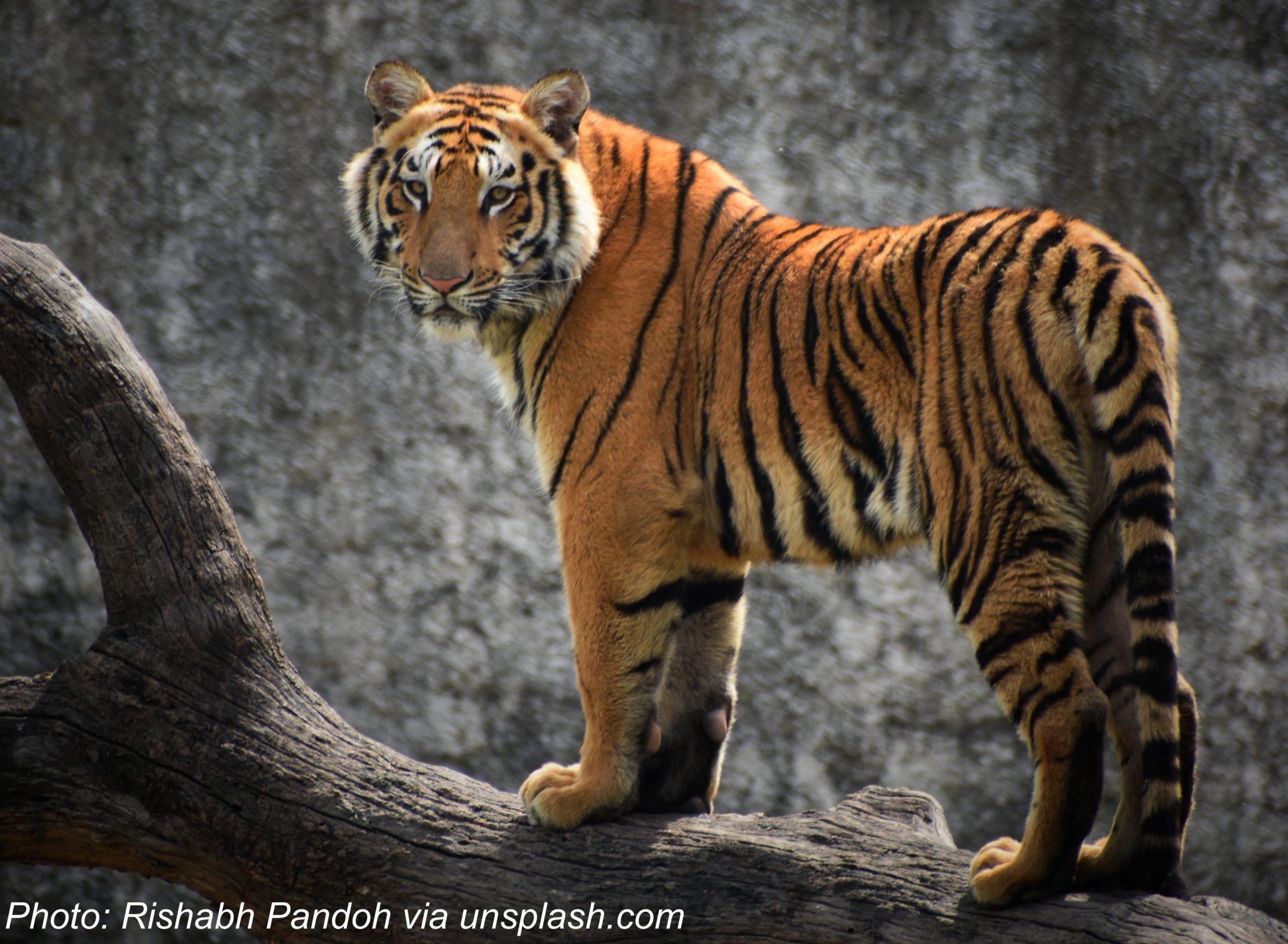 June 2nd, 2021
When you visit a zoo, you know you might see airborne birds or swinging monkeys over your head. But having a tiger floating above you is a whole other story! Read on to do the wild math in the cats crossing overhead at the Philadelphia Zoo.