A popsicle is a tasty frozen treat that comes on its own fork. Like lollipops or corn dogs, popsicles have a stick stuck in their middle. So what do you do with the stick when you're done? Well, you could try to set a world record! One kid named Eric Klabel put together 1,750 popsicle sticks (and 2 pounds of glue) to make a 20-foot tall tower. As you can see in the picture, that's much taller than Eric – and 5 feet taller than the old world record tower. The only question is, who helped him eat all those popsicles?

Wee ones: If the tower is taller than a school bus, is it taller than you?

Little kids: Someone ate a LOT of popsicles to make this thing. If Eric ate a blue popsicle, then a red one, then a yellow one, then a blue popsicle again to repeat, what color did he eat next? Bonus: Someone else once tried to make a 25-foot tall popsicle, but (surprise!) it melted. How many feet taller was that than this 20-foot tall tower? Say the numbers to count from 20 to 25.

Big kids: If this 20-foot tower is 5 times as tall as Eric, how tall is Eric? Bonus: If Eric didn't eat all those popsicles, but instead bought 2 boxes of 1,000 sticks each, how many sticks were left over from his 1,750-stick tower?
Answers:
Wee ones: Yes, because you're shorter than a school bus, and the school bus is shorter than the tower!

Little kids: Red. Bonus: 5 feet taller: 21, 22, 23, 24, 25.

Big kids: 4 feet tall. Bonus: 250 sticks.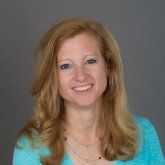 Laura Bilodeau Overdeck is founder and president of Bedtime Math Foundation. Her goal is to make math as playful for kids as it was for her when she was a child. Her mom had Laura baking before she could walk, and her dad had her using power tools at a very unsafe age, measuring lengths, widths and angles in the process. Armed with this early love of numbers, Laura went on to get a BA in astrophysics from Princeton University, and an MBA from the Wharton School of Business; she continues to star-gaze today. Laura's other interests include her three lively children, chocolate, extreme vehicles, and Lego Mindstorms.