Our fan Andrew O. asked, how much can you grow overnight? For starters, you stretch about 1/2 inch every night, but shrink back down 1/2 inch because of "gravity" pulling down all day and smushing your body. Astronauts actually grow up to 2 inches when they float in space. But on top of that, your bones might grow really fast for short bursts, up to 1/2 inch in one day or night!
Wee ones: Find the tallest thing in the room that's shorter than you.
Little kids: Who's the tallest person in your family? How many feet taller than you is he or she? Find out your height to the closest foot. Bonus: If you grow 1/2 inch overnight AND stretch another 1/2 inch, how much taller are you in the morning?
Big kids: If you grew 1/2 inch every day, how much could you grow in 1 week? (Hint if needed: How much could you grow in 2 days, then in 4, then in 6…) Bonus: If you grow 1/2 inch each month, with your first in this month (November), in what month will you be 3 inches taller?
Answers:
Wee ones: Answers may include a bedpost, a chair back, or a baseball bat leaning against the wall.
Little kids: Different for everyone…find out that person's height, then subtract your own. Bonus: 1 inch.
Big kids: 3 1/2 inches. Bonus: In April, since you need 6 monthly spurts including November.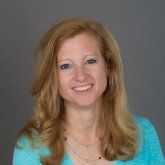 Laura Bilodeau Overdeck is founder and president of Bedtime Math Foundation. Her goal is to make math as playful for kids as it was for her when she was a child. Her mom had Laura baking before she could walk, and her dad had her using power tools at a very unsafe age, measuring lengths, widths and angles in the process. Armed with this early love of numbers, Laura went on to get a BA in astrophysics from Princeton University, and an MBA from the Wharton School of Business; she continues to star-gaze today. Laura's other interests include her three lively children, chocolate, extreme vehicles, and Lego Mindstorms.