Shop now and power our math movement.
For every purchase, any amount above cost goes to support our free programming that helps kids love numbers at home, after school and in the classroom. Prices include USPS First Class shipping. To place an order, please follow the steps below:
Email us at inventory@bedtimemath.org with the requested items and shipping address.
We accept payment through PayPal or personal credit card. Please click the button below to make payment.
Bedtime Math Beach Ball: $3.99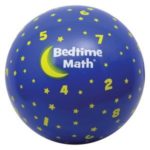 Reaches 16 inches when fully inflated.
Royal blue, with stars and numbers all around.
Great way for kids to be active and have fun with numbers.
Beach Ball Party game instructions are available here.
Super Cube Shuffle Set: $8.99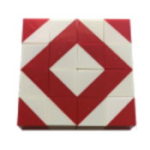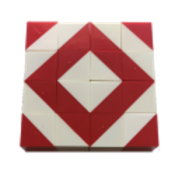 Set of 16 red & white plastic cubes
Fun puzzles can be accessed online
ASTM compliant
Not for children under 3