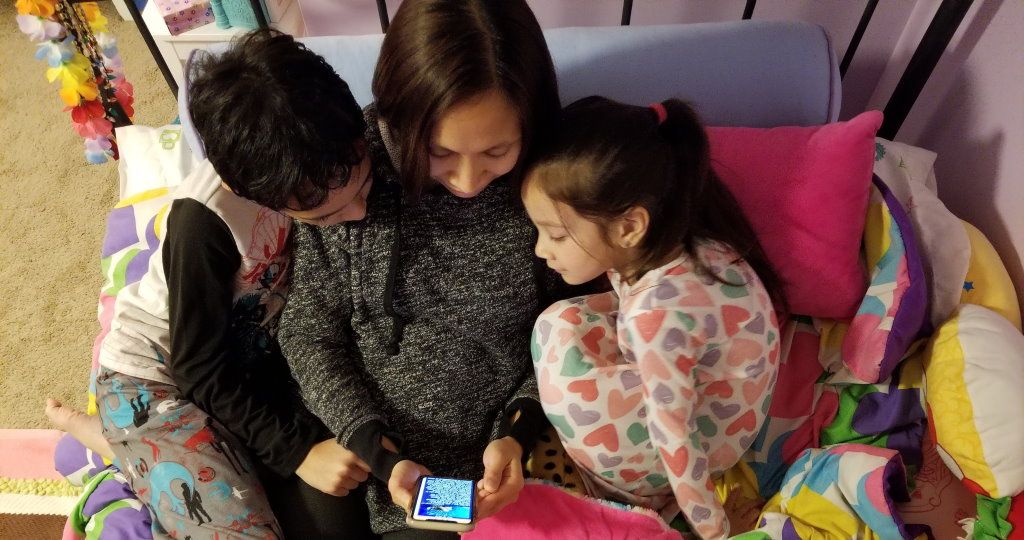 Bedtime Math has had a big effect on kids who've tried it. Here's what some of our fans have to say:
My kids seriously clamor for this every night. Little story, little math, little thinking practice…LOVE IT. 
– KJ Dell'Antonia, author and former "Motherlode" blogger for The New York Times
My boys (ages 7, 9 and 10) race to the table at bedtime with pieces of scrap paper. I actually used the threat last night, "If you don't get your teeth brushed in the next three minutes, no math tonight!" 
– Elisa K.
My daughter was annoyed the first night I introduced this to her bedtime routine, accepting the second night, and by the third night she wanted math before her story. It has completely transformed my daughter's attitude towards math.
– Indwangu via App Store
My kids LOVE doing Bedtime Math. It's the highlight of their bedtime routine.
– Denea G.